Management Board and Budget Committee meet virtually
Nyheter
juni 04, 2020 Om EUIPO
Management Board and Budget Committee meet virtually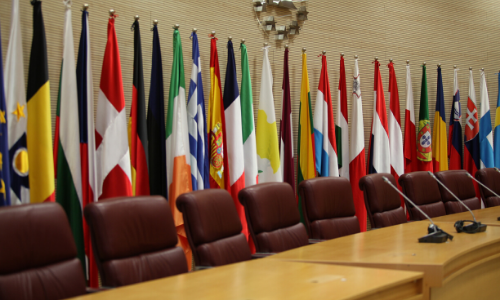 The Management Board and Budget Committee meetings of the EUIPO took place for the first time in a virtual environment.
EUIPO's Management Board and Budget Committee are composed of representatives of the Member States of the EU, the European Commission and the European Parliament, with the Benelux Office of Intellectual Property (BOIP), the European Patent Office (EPO), the World Intellectual Property Office (WIPO), the Community Plant Variety Office (CPVO), and user associations acting as observers during the non-confidential parts of the meetings.
During the two-day meeting period, Management Board members agreed to propose to the Council a list of candidates for the post of President of the Boards of Appeal of the Office. The Management Board also decided to extend the term of office of three members of the Boards of Appeal.
During the Management Board and Budget Committee joint meeting, Members were informed of the Progress Report on the implementation of the Office's activities during the first quarter of 2020. Within the context of the outbreak of the COVID-19 pandemic, the Executive Director also informed about the series of the measures taken for staff, users and other stakeholders. Considerations on the impact of the global health crisis on the volumes of incoming applications, the workload as well as the output of the Office were also detailed.
Moreover, the 2020 Satisfaction Surveys, both the User Satisfaction Survey and the Staff Satisfaction Survey, were presented to the Management Board and Budget Committee Members.
Finally, Members were briefed on the steps taken to launch the Strategic Plan 2025 during the Joint meeting.
During the Budget Committee meeting, Members received information on the budget implementation for 2019 and 2020 and, in addition, the Office also provided an update on its treasury management.
In parallel, the governing bodies have adopted in the past weeks a number of decisions by written procedure, such as the decision to discharge the ED for the budget execution 2018, the adoption of the 2019 annual report among others. The information related to these decisions is available at https://euipo.europa.eu/ohimportal/en/governance.