Traineeships
The European Union Intellectual property Office (EUIPO) is committed to the future and offers valuable learning opportunities for young people at the start of their careers.
Our traineeships give young graduates and professionals a chance to sample work at EUIPO and be part of a multicultural team.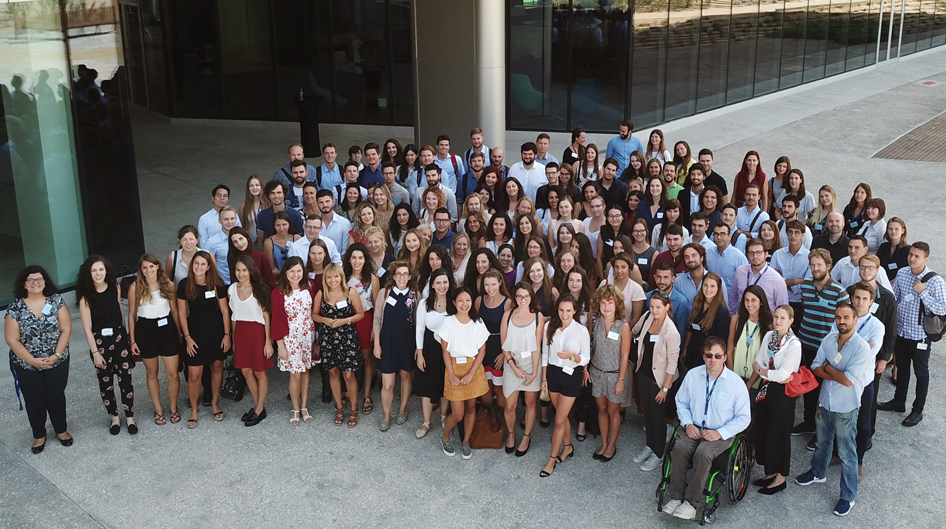 We offer four types of internships:
Pan-European Seal Professional Traineeship Programme (grant)
Traineeships for young professionals (grant)
Traineeships for junior IP employees (grant)
Unpaid traineeships
Exercise 2020-2021
Pan-European Seal traineeship programme : in progress
Young Professionals traineeship programme: in progress
Unpaid traineeship programme : on hold
Junior IP employees traineeship programme : on hold
Data Protection
Personal data collected by the Office are processed in accordance with the provisions of Regulation (EU) 2018/1725 of the European Parliament and of the Council of 23 October 2018 on the protection of natural persons with regard to the processing of personal data by the Union institutions, bodies, offices and agencies and on the free movement of such data and repealing Regulation (EC) No 45/2001 and Decision No 1247/2002/EC.
If you have any questions regarding our traineeships, you will find a contact e-mail address in the 'contact us' section of this website.
Stran je bila nazadnje posodobljena 30-06-2017