A complete picture of the economic impact of counterfeiting and piracy
Following the publication of several major studies on the contribution to economic performance and employment of intellectual property rights intensive industries and citizens' perceptions of IP in the European Union, the importance of intellectual property to society has become more and more apparent. The increasing importance of IP and IP rights in the modern economy also means that the opportunities for infringement and the potential damage to the economy are greater than ever. At the Observatory we are working to offer a complete picture of this phenomenon by assessing the economic impact of counterfeiting and piracy in different sectors and geographical areas.
Joint EUIPO/OECD report
In collaboration with the Organisation for Economic Co-operation and Development (OECD), the Observatory has developed a series of studies examining various aspects of international trade in counterfeit and pirated goods
Latest study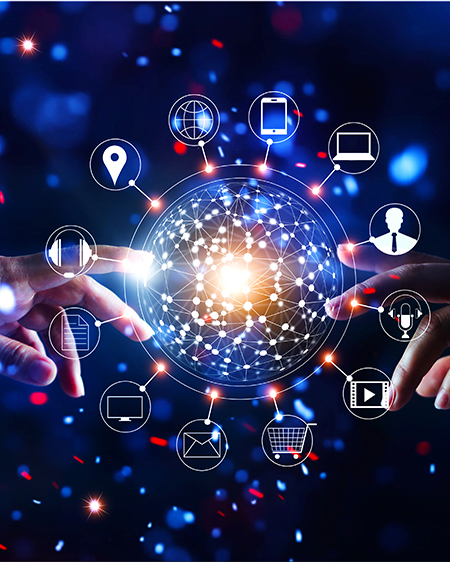 Misuse of e-commerce for trade in counterfeits
Publication date: October 2021
More and more transactions are conducted through e-commerce. Recently this increase was accelerated by the COVID-19 pandemic, as consumers ordered online in response to lockdowns and a lack of desire to frequent shops. The growing popularity of e-commerce has however become a fertile ground for counterfeiters, who are increasingly using it to sell fake items. The latest EUIPO/OECD report provides a quantitative analysis of the scale of misuse of e-commerce for trade in counterfeit goods. It also presents information about the governance frameworks and actions undertaken by governments and e-commerce platforms to combat illicit trade online.
A Report on Infringement of Protected Geographical Indications for Wine, Spirits, Agricultural Products and Foodstuffs in the European Union supplements the joint EUIPO/OECD report. The main objective of this study is to assess the size and value of the EU GI product market and the proportion of products in that market that infringe GIs protected in the EU. The impact of these infringements on EU consumers was also estimated, with a loss evaluated at up to EUR 2.3 billion.

Infringement of Protected Geographical Indications for wine, spirits, agricultural products and foodstuffs in the European Union
These studies examine the extent of online infringement of copyright in the EU. Specifically, illicit access to copyright-protected films, TV series and music is analysed.

Online copyright infringement in the European Union

Online copyright infringement in the European Union title-level study: film, music and tv
Impact of counterfeiting and piracy: Sectorial studies
Methodology
The very nature of the phenomenon of counterfeiting and piracy makes it extremely challenging to reliably quantify, as obtaining data for a secretive activity is by nature difficult. In the past, many attempts to quantify the scale of counterfeiting and its consequences for society as a whole have suffered from the absence of a consensual and consistent methodology for collecting and analysing data across various sectors. To help overcome these challenges while taking fully into account methodological constraints, the Observatory has developed a specific approach to be applied to all industry sectors.
Variations between forecast sales and actual sales by sector are analysed for each European Union country. The statistical techniques used include economic and social factors which allow the researcher to estimate the amount of sales lost by IPR holders due to counterfeiting, as well as loss of employment in the affected sector.