News
January 31, 2023 News
IP infringement a major threat to EU SMEs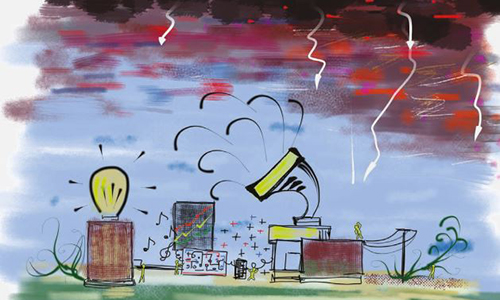 Infringement of intellectual property rights (IPR) is a major risk for the profitability and survival of small and medium-sized businesses (SMEs), according to a joint report by the EUIPO, through the European Observatory on Infringements of Intellectual Property Rights and the Organisation for Economic Co-operation and Development (OECD). The report 'Risks of Illicit Trade in Counterfeits to Small and Medium-Sized Firms', released on Tuesday 31 January also shows that SMEs whose intellectual property is violated are 34 % less likely to survive after 5 years. This is especially an issue for independent SMEs that are not part of a large corporate group and for SMEs that suffer from patent infringement.
Chinese counterfeit goods are by far the most common source of counterfeit goods that violate the IP of SMEs, according to the report, representing 85 % of seizures related to online sales and 51 % of global seizures of offline sales.
The most frequently targeted fake products are electrical machinery and electronics (30 % of seizures), clothing (18 %), perfumery and cosmetics (10 %) and toys and games remain (also 10 %). Moreover, many of these are substandard, often posing health and safety threats to consumers.
Concerning method of use, around half of the fake products seized at EU borders that infringed the IP rights of SMEs were purchased online.
Background
Illicit trade in fake goods is a significant and growing threat in a globalised and innovation-driven economy. Its effects are particularly damaging for SMEs, as they often lack resources to monitor and to counter the risk effectively. In recent years, the EUIPO and the OECD have conducted a series of analytical studies on counterfeits, IP crime and their effects. The results have been published in a set of reports (Trade in Counterfeit and Pirated Goods: Mapping the Economic Impact (2016); Trends in Trade in Counterfeit and Pirated Goods (2019) and Global Trade in Fakes: A Worrying Trend (2021)) that gauge illicit trade in counterfeit and pirated goods. The results are a major concern, as trade in counterfeit and pirated goods amounted to up to 2.5 % of world trade in 2019; and up to 5.8 % when considering only imports into the EU.
This report builds on previous analyses and presents detailed, quantitative information on the value of illicit trade in fake goods that infringe the IP rights of SMEs. Furthermore, it aims to build awareness and offer a unique insight into the illicit trade that infringes IP rights of SMEs and its implications for design of innovation and entrepreneurship policies, thereby providing the evidence needed to provoke action against this threat. The study was carried out under the auspices of the OECD's Task Force on Countering Illicit Trade, which focuses on evidence-based research and advanced analytics to assist policy makers in mapping and understanding the vulnerabilities created by illicit trade.
Supporting SMEs
The latest EUIPO SME Scoreboard, released in September 2022, showed that SMEs who have suffered IPR infringement consider that this has created a negative impact on their operations with loss of turnover, loss in reputation and image as well as loss of their competitive edge.
However, 40 % of the small and medium businesses acknowledge that they do not monitor their markets for potential infringement of their IP rights or rely only on incidental information on infringement, such as customer feedback or information from business partners.
In order to support SMEs, the EUIPO, in collaboration with the European Commission and the national and regional IP offices of the EU, have launched a set of initiatives in the field of intellectual property, including an SME Fund, which is now in its third year. The SME Fund provides financial support to small and medium-sized businesses to register their IP rights. The SME Fund 2023 was launched on Monday 23 January and is open for applications.