Intellectual property and private equity investors work hand in hand to support SMEs' growth
Nieuws
juli 07, 2021 Over het EUIPO
Intellectual property and private equity investors work hand in hand to support SMEs' growth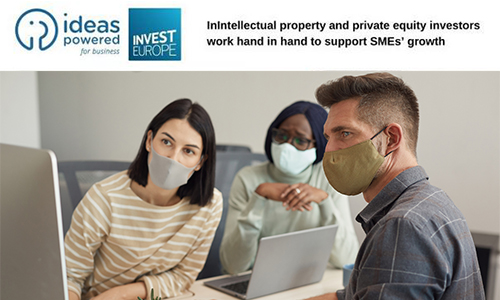 The European Union Intellectual Property Office (EUIPO) and Invest Europe, the world's largest association of private capital providers, have signed a collaboration agreement to promote and encourage activities and services that support small and medium-sized enterprises (SMEs).
As part of the EUIPO's plan to create a network under the 'Ideas Powered for business' brand and to develop synergies among organisations in close contact with SMEs, this agreement brings a sector to the fore that is an essential funding source for businesses of all sizes.
Invest Europe represents the private equity community across Europe, including venture capital, infrastructure investment firms and extensive professional investors, including pension funds and insurance groups. In 2020, private equity invested €88 billion in 8,163 companies, 85% of which were SMEs.
Both the EUIPO and Invest Europe share similar objectives; to help the European economy recover and to stimulate growth through better understanding and use of private equity and intellectual property (IP). A recent study has shown that SMEs with IP rights (trade marks, patents, designs, etc.) report 68% higher revenue per employee than those without. Among other activities, the collaboration includes promoting joint events for investors and SMEs to facilitate investment opportunities and highlight how IP can boost business growth.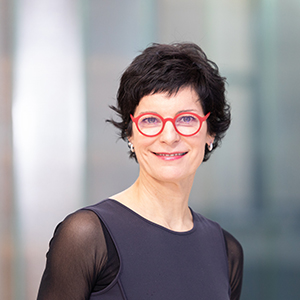 I am pleased to welcome Invest Europe to our expanding Ideas Powered for business network. In these difficult times, investors are key to the recovery of Europe's economy and to support SMEs in attracting funding. With this agreement, we want investors to be fully aware of the potential intellectual property can play in business growth when selecting the right project to invest in.
Inge Buffolo, Director, EUIPO Customer Department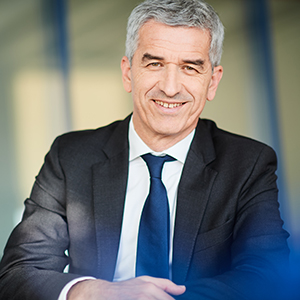 I am excited and warmly welcome the new partnership with the EUIPO. Through this collaboration we solidify our common objective of helping SMEs in benefiting from intellectual property rights and driving innovation. Bringing added value to our members and their portfolio companies stands at the core of what we do and I am looking forward to this collaboration moving forward..
Eric de Montgolfier, CEO, Invest Europe