Associations of representatives: reminder to review and update linked association members
Nieuws
oktober 13, 2020 Nieuws
Associations of representatives: reminder to review and update linked association members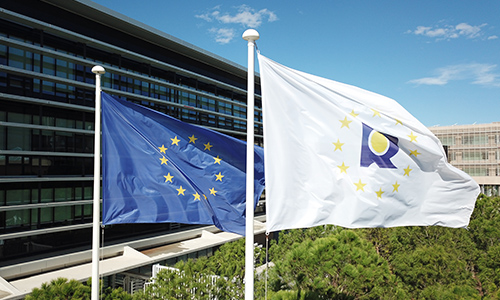 The entry into force of the current version of the Office's Guidelines on trade mark and design practice in February this year (with the Decision of the Executive Director No EX‑19‑4) brought into effect a change of practice in the general rules of practice in the area of professional representation, and specifically for 'Associations' (Part A, General rules, Section 5, Professional representation, paragraph 3.4.3).
Since the change of practice, in order to grant a valid ID to an association of representatives, all association members must obtain individual ID numbers from the Office at the address of the association. The Office will only grant a valid association ID when there are at least two registered representatives with valid individual IDs at the same address.
It has been the longstanding practice of the Office to verify that an association complies with the membership requirement of having at least two qualified legal practitioners or professional representatives prior to validating the association ID. However, it did not previously require that these association members each obtain an individual ID with the Office first.
The new practice has been applied rigorously for new associations created since the entry into force of the current version of the Guidelines. However, existing associations whose IDs were granted prior to this date are reminded that they also have to comply with this requirement at all times.
This may also be particularly relevant for existing associations with an address in the UK in view of Communication 2/2020 on the impact of the United Kingdom's withdrawal from the European Union on certain aspects of the practice of the Office', in particular paragraph 44. It is particularly relevant for UK-based representatives and associations, as any amendment or new ID number would need to be requested and remedied before the end of the transition period.
The Office has compiled the following information for associations of representatives in the form of four short 'Questions and Answers'. The idea is to assist them in the verification process of their valid association members and to remind associations of representatives that they must review and keep their association members' list up to date at all times.
Access the questions and answers here.