The EUIPO Observatory has launched a call for proposals Grants 2021
Nieuws
mei 06, 2021 Over het EUIPO
The EUIPO Observatory has launched a call for proposals Grants 2021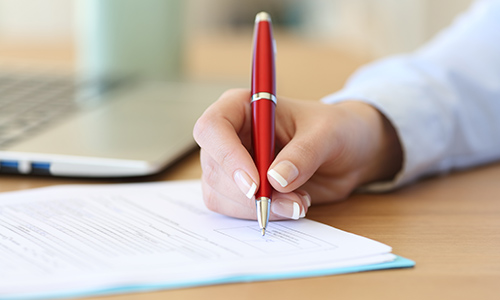 The EUIPO Observatory has launched the fourth call for proposals to support awareness raising activities on the value of Intellectual Property and the damage caused by counterfeiting and piracy.
Following previous editions in 2015, 2017 and 2019, the EUIPO has launched its fourth call for proposals to raise awareness on the benefits of protecting intellectual property rights (IPR) and on the damage caused by the infringement of these rights, while highlighting the importance of IP in supporting creativity, innovation and entrepreneurship.
The call's specific objectives are to:
increase knowledge of the value of IP as a tool to protect creativity and innovation by providing concrete and objective information about IP and increasing awareness of the damage caused by IPR infringement;
engage priority audiences regarding these issues, taking into account relevant leverage possibilities and especially how audiences expect to be addressed on these matters (non-patronising, objective and neutral) with a view to changing behaviour, reducing the appeal of counterfeiting and piracy.
The 2021 call for proposals is structured around two strands.
Strand 1: reaching children, youth and/or teachers/future teachers through educational activities in academic and non-academic learning environments. The minimum and maximum grant will range from EUR 20 000 to EUR 60 000.
Strand 2: reaching consumers and especially young consumers. The minimum and maximum grant will range from EUR 40 000 to EUR 100 000.
The total budget available under this call for proposals is estimated at EUR 1 000 000 (strand 1: EUR 400 000 and strand 2: EUR 600 000).
One of the main novelties of this call for proposals is a simplified funding mechanism based on the achievement of results, called the Financing Not Linked to the Costs (FNLC) option. This means that financing by the EUIPO will be linked to achievement of results and budget sent, not to costs.
The EUIPO will organise and record a live online information session, on Thursday, 13 May 2021 which will be accessible afterwards.
You can register for the webinar here and join the session on 13 May at 10.00 CET.
Applications must be submitted to the EUIPO using the online application form (e-Form) no later than 08/06/2021 at 13:00 (local time).
Further information and the detailed conditions of this call for proposals and the applicants' guidelines are available at:
https://euipo.europa.eu/ohimportal/grants-gr-002-21