Dalīties, izmantojot e-pastu
News
oktobris 23, 2020 News
Update of the 2019 grant beneficiaries
Adiconsum - Peers 2 Peers say NO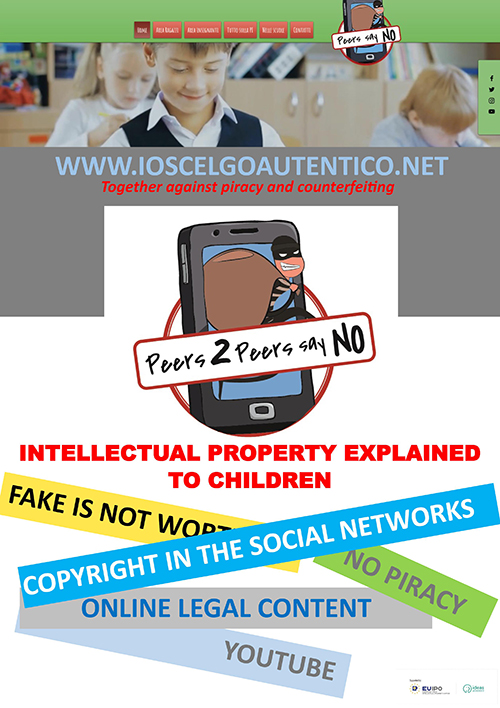 The objective of the 'Peers 2 Peers say NO' project is to build awareness, understanding and a conscious approach to piracy and counterfeiting among children. It includes theoretical and practical knowledge on how to distinguish the lawful provision of goods and digital content from illegal, pirated or abusive provision. Another related goal is to encourage the stigmatisation of this illegal behaviour in the field of IP, to share positive messages with peers and to help disseminate the opportunities and advantages of accessing music and films from legal sources. More information on legality, anti-counterfeiting and protection can be found at: https://www.ioscelgoautentico.net/education-campaignt-ip.
ANSA/EFE - Be aware, protect your future - An information and awareness campaign on intellectual propriety rights in Italy and Spain
In addition to a dynamic information and awareness campaign on intellectual property rights in Italy and Spain, this project also includes several activities and information tools that are implemented online, targeting both the Italian and Spanish public with a particular focus on young people.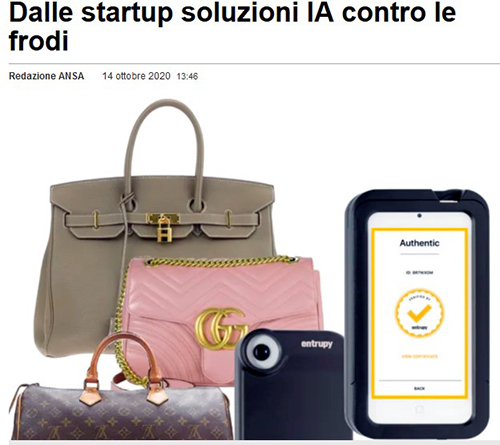 In particular, several videos (video interviews with institutional representatives and influencers, animated infographics and Facebook online forums) have been produced and published. All of which are available on the Youtube page: https://www.youtube.com/playlist?list=PLr4P1182UVF7CR2hxfTfOnN7fAdOohTNZ .
Several dossiers on different issues related to intellectual property rights have also been published, with pictures, infographics and videos. These are available at: https://www.ansa.it/europa/notizie/proprieta_intellettuale/approfondimenti/index.shtml
Camera di Commercio Terni – IPPI – IP, PLAY WITH IT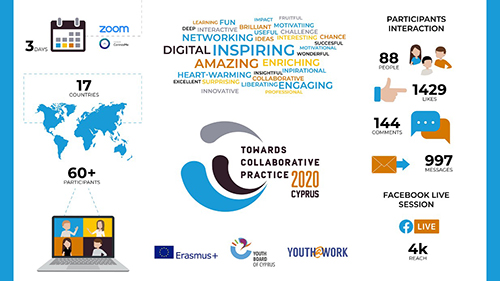 The IPPI – IP, PLAY WITH IT project was recently presented at the 2020 Towards Collaborative Practice (TCP) Forum: Social Innovation for Social Inclusion. The TCP Forum is a cross-sectoral event encouraging social entrepreneurship and innovation among young people in connection with Erasmus + and the potential of youth work. The presentation highlighted the need to raise awareness about IP and shared an example of an IP-awareness day in schools. IPPI continues to co-design and produce a video game and promises to organise a competition between Spanish and Italian students at the end of the project. More information about the project can be found at: https://twitter.com/ipplaywithit and https://www.facebook.com/cciaa.terni
Centrum Cyfrowe - Circulation of Digital Culture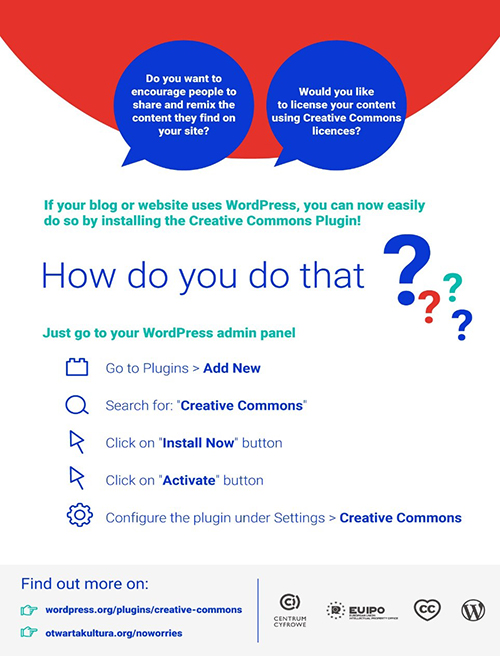 Centrum Cyfrowe's #NoWorries project has now released a new version of the Creative Commons Wordpress plugin called 'attribution information for images'. It works in the following way.
Upload an image to the Wordpress Media Library and fill out the correct attribution information there.
Insert the image in a page using the Image Gutenberg block.
When the image is displayed on the site, the plugin will show the attribution information: the name of the author, the image's title and link to source, and the CC licence used in a semi-transparent overlay over the image.
Find out more about this plugin on the CC Open Source blog. You can also find some infographics with extra copyright information on the project's Polish web page.
Fondazione Politecnico di Milano - IP EXPERIENCE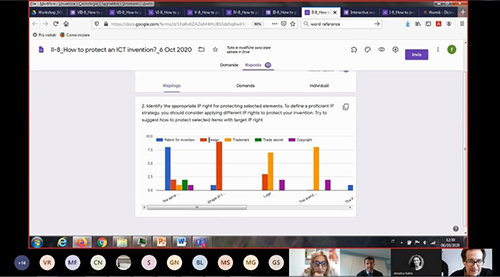 Regarding the IP Experience project, available at www.ip-experience.eu, IP Experience finalises the creation of a storytelling game - the result of the IP Game Storm event last May - based on the windsurf invention and on how the IP protection strategy influenced the commercial success and later fall of the entrepreneurial activity of the two American inventors during the '70s and '80s. To support new entrepreneurial activities, the project is also preparing a handbook to share its experiences from the educational IP valorisation activities carried out in Italy and Spain. The project's closing event is scheduled for Tuesday 2 December.
GRECCO: 'Educating youngsters and secondary school teachers about copyright in Greece and Cyprus'
The GRECCO project, after having completed its first cycle of activities by organising numerous seminars, and after having trained more than 550 teachers in Greece and Cyprus, is now launching media campaigns in these countries to disseminate its message to a wider audience.
While the campaign in Cyprus has used both traditional (radio spots and interviews) and online media, the recently launched campaign in Greece includes accounts on social media and placements in web portals. The social media accounts on Facebook (https://www.facebook.com/copyrightschool) and Instagram (https://www.instagram.com/copyrightschoolgr/) mainly target teachers, students, parents and young consumers, to make them aware of copyright protection.
The main slogan 'Our works have value', has achieved over 1 000 000 reaches so far: https://www.youtube.com/watch?v=lDoapJkjoXc&feature=emb_logo.
INDICAM – IP Hero – A power force against counterfeiting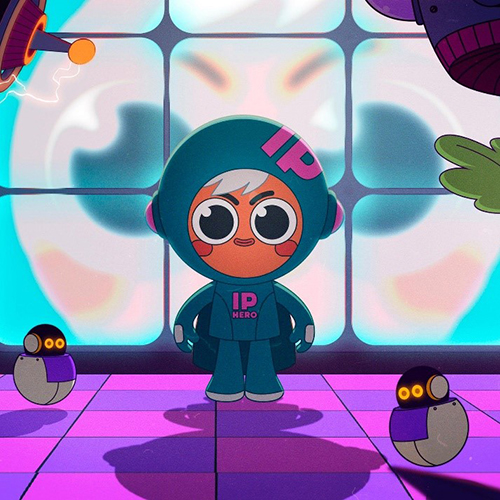 This project is based on the creation of a superhero called IP Hero, the guardian of IP protection. In a series of videos about IP Hero's adventures, the cartoon character teaches young people in Europe about legality, protection and the dangers of counterfeiting. In each episode, IP Hero interacts with a different talent, real influencers and artists from different creative disciplines, active in Spain and Italy.
IP Hero is present on Facebook (https://www.facebook.com/IP-Hero-104157118017139/), Instagram (https://www.instagram.com/ip_hero/?igshid=19vyr3ozyhc0t) and YouTube (https://www.youtube.com/channel/UCS-OhbGjTuDxGw1ay9rfjEg).
Strategma Agency – IP: Why should I be bothered?
This month the 'IP: Why Should I Bother?' campaign unveils certain less usual IP protection domains that show how legislation is developing and what challenges still remain. In a series of articles, published in 'IP in Focus' on www.europe.bg, you will find answers to a variety of questions such as 'What does AI have to do with art?', 'What is IP in 3D printing?', 'What can and what cannot be protected in perfumery?', 'What are the common misperceptions about IP?',and more. The articles are available in Spanish, Portuguese and Bulgarian.
University of Alicante – IP4Teen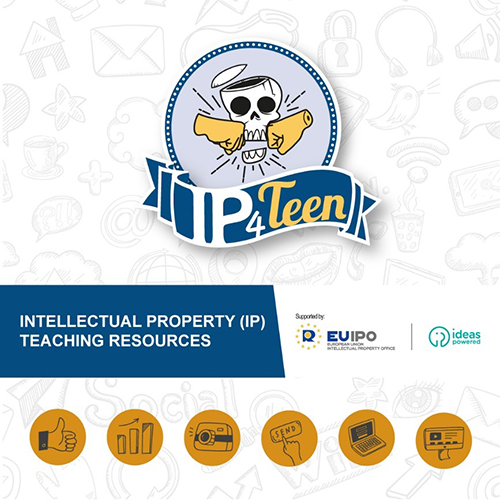 IP4Teen aims to familiarise teenagers with the concept of privacy and the risks of counterfeiting. Despite the project coming to an end this month, the massive open online course continues to be available, free of charge, to all teachers across Europe – together with other related resources that can be downloaded directly from the project's website at: https://www.ip4teen.eu/