New: improved online form for designs
Vijesti
lipanj 01, 2021 news_website
New: improved online form for designs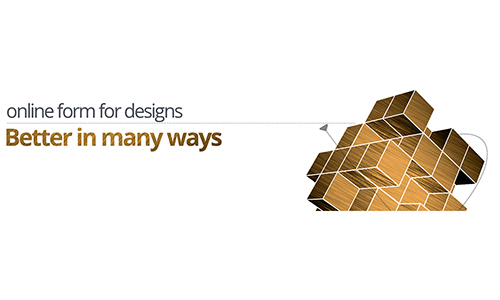 As part of our drive to modernise the EUIPO's online services, we have made several enhancements to the online application form for registered Community designs (RCD). Most of these improvements follow up on suggestions made by our customers to improve the user experience at the time of filing, including additional guidance to avoid possible deficiencies during the examination of the application.
This is one of many initiatives within the 2025 Strategic Plan that the EUIPO is undertaking in order to support small and medium-sized enterprises (SME). In this context designs are a powerful driver for growth, as reported in the latest Intellectual Property SME Scoreboard. According to the study, after registering their IP rights, 54 % of owners claim to have seen a positive impact. The main impacts identified were an increase in reputation (52 %), turnover (39 %) and the ability to access new markets (37 %).
A closer look at the improvements
Unity of class: the form guides the user to ensure no more than one Locarno class is submitted, which helps avoid deficiencies.
Indication of deferment: the choice regarding deferment is more explicit and visible on the interface.
Priorities: it is now possible to copy priority details from design to design in a multiple application.
Related checks with applicant and representative: new rules are in place to validate the information entered, thus avoiding deficiencies.
Non-protected views: it is now easier to indicate non-protected views; the user only needs to upload one protected view.
Preview of the views: what you see is what you get; that is, the preview of views displayed on the RCD eFiling confirmation screen is the same as that seen in eSearch and eRegister (and Publication).
Confirmation screen: for a smoother processing of the application, there is additional information on the confirmation screen to make the user aware of possible errors before submitting the application.
Ready to see the improvements? Apply online.
For more information or feedback, please contact the EUIPO at info@euipo.europa.eu.