Proof of use (POU): two important reminders on FORMAT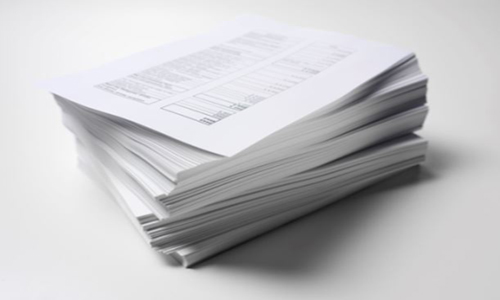 The request for POU of an earlier mark must be submitted in a separate document!
The evidence of use must be provided in a structured manner.
Request POU in a separate document
Following the Legal Reform, as of 1 October 2017, the request for POU of an earlier mark pursuant to Article 47(2) or (3) EUTMR must be presented separately from other submissions, pursuant to Article 10(1) EUTMDR. Therefore, although it may be filed simultaneously with other submissions, it must be presented in a separate document exclusively dedicated to the POU request.
Consequently, a request for POU will never be accepted when submitted as part of the observations, even if it is included under a separate section, paragraph or header.
The Office recommends that in order to avoid issues of this kind, requests be submitted electronically.
It should be noted that the Office will therefore no longer search for POU requests within large submissions because these are no longer admissible. If the examiner of the file identifies such a request, it will be rejected as inadmissible; however, even if not explicitly rejected, it will still be inadmissible, and any evidence of use submitted in reply will not be assessed.
The reason behind this requirement is to avoid requests for proof of use within large submissions being overlooked, as this used to result in reopening and unnecessary prolongation of the adversarial part of the proceedings.
Provide the evidence in a structured manner
In terms of format and content of evidence submitted, Article 55(2) EUTMDR requires that documents or other items of evidence be put in annexes to a submission. These annexes must be numbered consecutively.
Documents submitted to attest evidence of use must include an index indicating, for each document or item annexed, the following:
the number of each annex;
a short description of the document or item, and if applicable, the number of pages;
the page number of the submission where the document or item is mentioned.
The party may also indicate, in the index of annexes, which specific parts of a document it relies upon in support of its arguments.
For more details, see: