Where is the Bulletin?
You can find a PDF version of the Bulletin in our search engine eSearch plus. This search tool gathers all information on European Union trade marks (EUTM) and registered Community designs (RCD).
e-Search plus can be accessed directly from
the home page in the search box
the direct search box in the header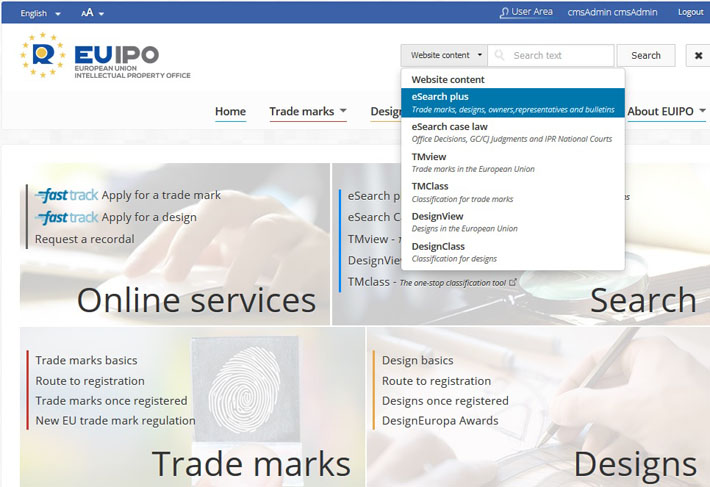 You can access the Bulletin by clicking on advanced search, and then clicking on the 'Daily Publication' tab.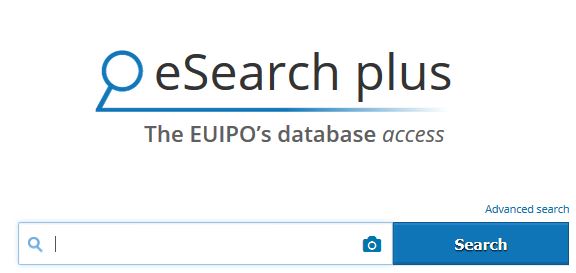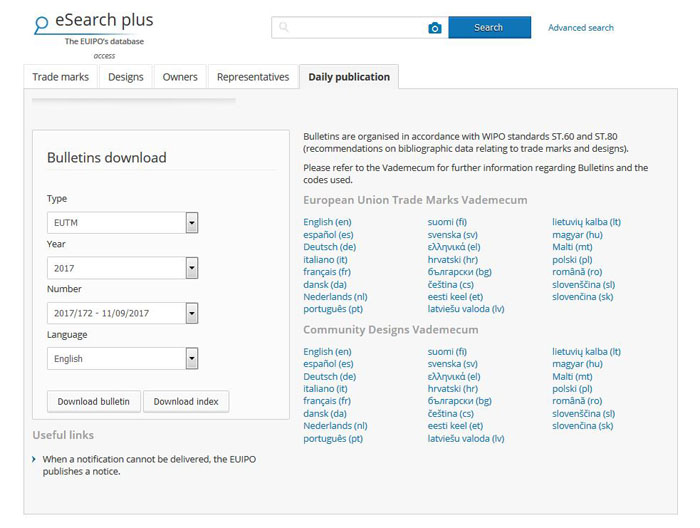 You can find more frequently asked questions on other aspects of the web in our Help Centre.
Page last updated 24-02-2018