What can be a registered Community design
Examples of design applications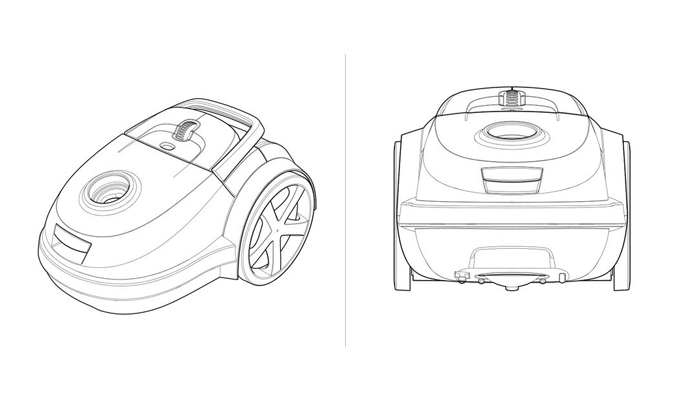 Vacuum cleaner
Design number: 003305929-0002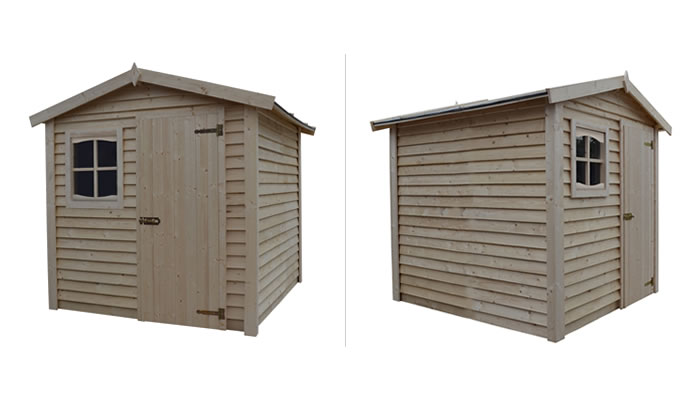 Garden sheds
Design number: 002068585-0003
Before you apply for a design there are three things to take into consideration.
Does your design qualify for registration?
A design protects the appearance of a product and is intrinsically linked to a product. If there is no product, there can be no protection.
Any industrial or handicraft item including packaging, graphic symbols and typefaces qualify as a product. Parts of products that can be taken apart and reassembled can also be protected.
Colours per se, mere verbal elements and sounds are examples of things that do not qualify as they do not constitute the appearance of a product. However, they may qualify for trade mark protection.
Living organisms and concepts do not qualify either, for the same reason, and do not qualify for trade mark protection either.
Furthermore, your design should respect public policy and certain morality standards. Designs that portray or promote violence or discrimination based on sex, racial or ethnic origin, religion or belief, disability, age or sexual orientation will be refused.
Is your design new?
The design regulation requires your design, whether an RCD or a UCD, to be new and to possess individual character.
Novelty

A design is new if no identical design has been disclosed before it. If two designs differ only in immaterial details, they will still be considered identical.
Individual character

A design possesses individual character if the overall impression conveyed to the informed user differs from that conveyed by any other previous designs.
Is your design correctly and accurately represented?
The purpose of graphical representation is to display all the features of the design you are applying for. You alone are responsible for ensuring that the features of your design are displayed as thoroughly as possible.
Therefore, it is important that you prepare the representation of your design carefully and thoroughly. The quality of the representation is paramount to your design protection.
In practical terms, the quality of the graphical representation must allow your design to be reduced or enlarged to a size no greater than 8 cm by 16 cm for entry in the Register of Community Designs and for publication in the Community Designs Bulletin.
Views
You can file up to ten different views to represent your design; seven protected views and three non-protected views. Different views such as plain, in elevation, cross-sectional, in perspective or exploded views can be uploaded. Our online design application allows you to upload using the drag-and-drop function and you can use both 3D and static images. Please make sure that the views you file relate to the same design and represent a visible part of it.
If you file a complex product, i.e. a product composed of multiple components that can be replaced, allowing the product to be taken apart and reassembled, at least one of the views must show the complex product in assembled form. The same applies to a set of articles such as a chess-board and its pieces or a set of cutlery.
Colours
The set of representations of the design may be made either in black and white or in colour. It is not permitted to mix colour types, e.g. to file three views in black and white and four in colour for the same design.
Background
The representation of your design must be displayed on a neutral background. The design should be clearly distinguishable from its environment.
Identifiers
If you want to highlight certain parts of the design; either to show that you only claim that specific part or that you expressly do not claim a certain part of the design, you can use one of the following identifiers
Broken lines for indicating elements for which no protection is required
Boundaries for outlining features of the design for which you do want protection
Colour shading and blurring for excluding a number of features from protection
Separations for indicating that the precise length of the design is not claimed
No explanatory text, wording or additional symbols may be used in the design views.