News
September 28, 2020 News
Update of the 2019 grant beneficiaries
ANSA/EFE - Be aware, protect your future - An information and awareness campaign on intellectual propriety rights in Italy and Spain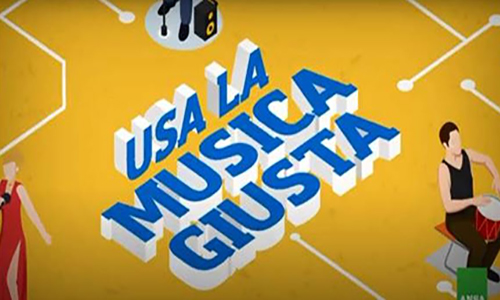 The information and awareness campaign is based on the assumption that increased awareness will have a positive impact on consumers' behaviour, particularly when decisions are being taken about buying counterfeit goods through illegal sources. The campaign is being carried out by ANSA and EFE (the two leading news agencies in Italy and Spain) using their communication networks on different platforms, multimedia production, news coverage and distribution, reaching a wide and differentiated public with a particular focus on young people. Moreover, the multiplier role of the news agencies, and the specific personalities/influencers involved, aims to increase the total reach of the campaign, and supports more effective targeting towards the younger generation.
The multimedia content produced during the project is available on two websites (in IT and ES) (https://www.ansa.it/europa/notizie/proprieta_intellettuale/index.shtml and https://euractiv.es/sections/creacion-y-propiedad-intelectual/ and the related social pages).
DECO - Brain Ideas 2.0: learning about IP while having fun

The Brain Ideas 2.0 boardgame is ready, as planned, for the new school year. Teachers will be trained in October and, after that, it is all about playing, having fun and learning.
For 10 minutes, players/teams roll the dice and do their best to answer questions about IP in up to 45 seconds. In between questions, teachers can pause the game to further discuss the questions with the students. The game will be undergoing testing until the end of the teachers' training, sometime in mid-October. All feedback is welcome. To register to play (in Portuguese, of course) go to: http://decoquiz-stage.afteryou.pt, and/or send feedback to: decojovem@deco.pt.
Brain Ideas 2.0 can be played at school, by students and teachers, but also at home, by families or friends, because IP and respect for people's ideas and creations matters to all of us. To see more information and keep updated, visit https://decojovem.pt and follow DECO (https://www.facebook.com/AssociacaoDECO) and DECOJovem https://www.facebook.com/DECOJovemConsumidoresParaoFuturo).
Fondazione Politecnico di Milano - IP EXPERIENCE

The IP Experience project continues with two online events about the basic elements surrounding intellectual property rights and IP strategy, targeting university students, young researchers and young entrepreneurs or start-uppers. On 22 September, an online workshop 'How to protect an artifact or industrial product?' was held, in which the participants assumed the role of the inventors of the Gravity Light product. On 6 October, another online workshop, 'How to protect an ICT invention?', will take place in which, this time the participants will assume the role of the inventors of an e-reader device, like the Amazon Kindle.
During these online workshops, using a simulation approach based on real case studies, participants are more engaged and get to answer questions such as 'Which elements of the selected invention can be protected?', 'How can these elements be protected?', 'Which IP right should be used and for what?', 'What amount of effort is expected to be provided?' By giving participants a real industrial product, they are encouraged to focus their attention on the fundamental aspects of protection, and experience how IP rights work in the real world. IP experts and legal attorneys support the participants in identifying a preliminary strategy to protect their inventions.
LegalAid - IPR4Youth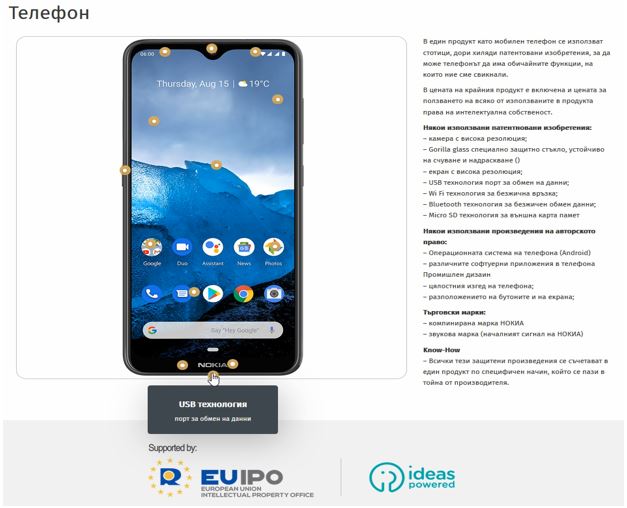 Stimulating respect for intellectual property rights among young people in Bulgaria and Portugal in support of innovation, creativity and entrepreneurship.
A booklet for the IPR2Youth project has been compiled to help young people understand the complex notions surrounding intellectual property. The booklet covers topics such as creativity, innovation and entrepreneurship, the benefits of intellectual property and much more. A short informational video can be found on YouTube. Furthermore, the project now has a dedicated Facebook page for Portugal.
ProArt – Music moves Hungary
Music Guru Training: A series of videos have been published on the Fair Play Facebook page. These educational videos show young musicians immersed in their creative process and are designed to encourage respect for this process. At the same time, they also highlight the issues that can arise from copyright infringement and how these issues affect the artists.11 videos have been published so far, in which musicians, managers and other music industry professionals speak about the tricks of the trade and share information about music that most people would never dare to ask.The Music Guru programme will support the upcoming educational quiz game that is to be launched on the 16 November, with questions about music, copyright and piracy.
Music Moves Hungary – Big Music Test: The Big Music Test will be launched on the 16 November 2020 to educate students between the ages of 14-21 about the music industry and the copyright and piracy issues associated with it. The goal is to encourage young people to participate in the creative process and to develop an understanding and respect for this creativity and the original work that results from it.The quiz is open until February 2021. Participants who complete the quiz can win small prizes. Those who complete it the quickest (and get the highest scores) will be invited to the final live event where they can play for a bigger prize and where they will also get the opportunity to meet their favourite musicians.
More information.
Strategma Agency – IP: Why should I be bothered?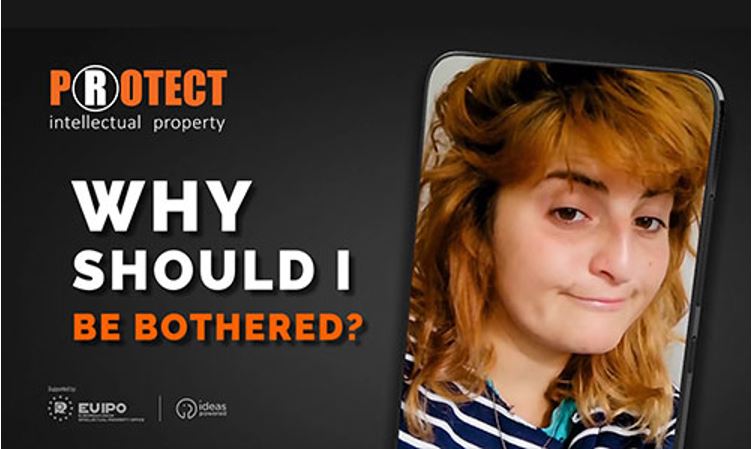 A young person told us on Facebook that 'Intellectual property does not exist'. Indeed, we can find scepticism in almost every aspect of our society today. However, there are people who believe differently, people who believe that creation should be rewarded and who wish to share and support it. 'IP: Why should I be bothered?' joins the discussion by answering its campaign's leading question in two videos, released on its website: http://ipwhy.europe.bg, and on YouTube. 'IP: Why should I be bothered?' is a project funded by the EUIPO. Follow us on Facebook https://www.facebook.com/IPWhyBother/ and Instagram https://www.instagram.com/ipwhybother/.
University of Alicante – IP4Teen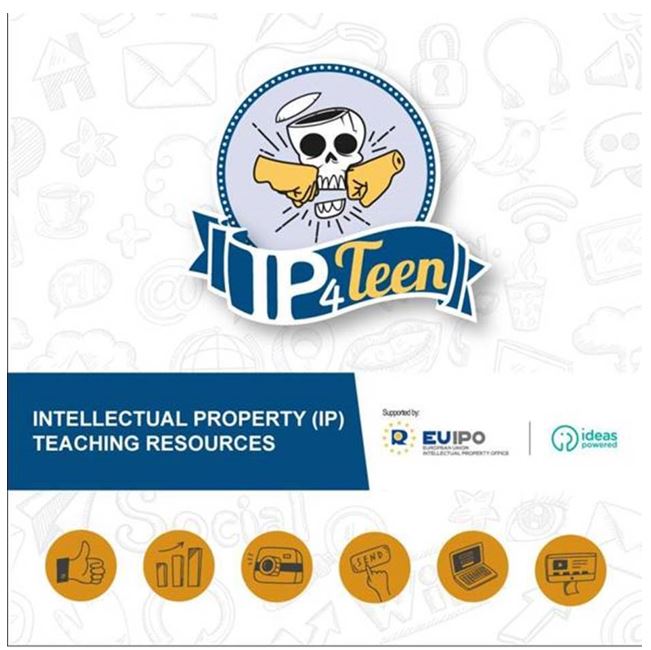 Teaching the basics about intellectual property in schools, including raising awareness among teenagers about the risks of counterfeiting and piracy, is the IP4Teen project's aim. To that end, a massive open online course (MOOC) was developed and is now available online, offering short modules with audiovisual resources on basic IP rights, such as trade marks, copyright, designs and patents. The different modules are related to areas of particular interest to teenagers, such as fashion, electronic devices or social networks, among others. The IP4Teen platform also offers different teaching resources for educators willing to include IP as a complementary topic in their lessons.