News
October 01, 2021 News
The 2021 Observatory plenary: outcome and video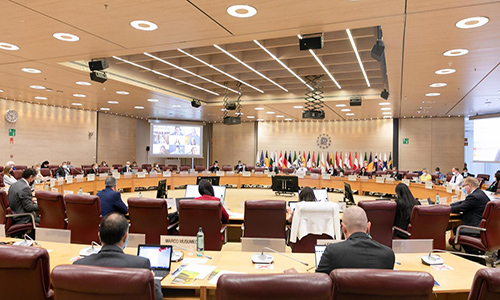 The Observatory plenary was the first event the EUIPO hosted in 18 months
180 stakeholders
On 29 and 30 September, the Observatory annual plenary meeting gathered approximately 180 stakeholders both in Alicante and online. It was a welcome opportunity to discuss challenges and achievements of the year. The Observatory plenary was the first EUIPO presential event hosted in 18 months.
Main topics
Topics discussed included, the reintegration of IP crime into EMPACT (coordinated by EU Agency Europol), European law enforcement priorities to fight against organised crime and how the Observatory can continue to contribute and support the operational initiatives.
Stakeholders exchanged thoughts and ideas on international cooperation initiatives and how to strengthen the global approach to IPR enforcement. Initiatives related to awareness and education were also discussed including the need to develop different approaches and involve new partners.
Rounding out the fruitful discussions held throughout the plenary, the European Commission and stakeholders contributed, discussed and consolidated the Observatory's work programme for 2022.
You can also see here the closing speech of MEP Ibán García del Blanco
For more information, click on the video below.