News
October 01, 2021 News
Joint EU-OECD workshop on the misuse of containerised transport for counterfeit trade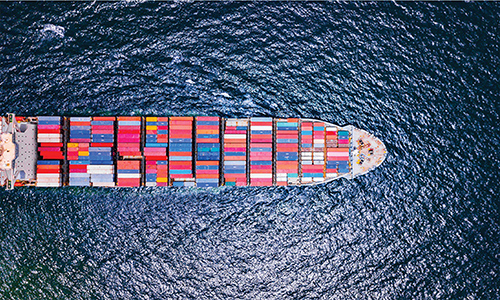 On 1 October the EUIPO is hosting a joint EU-OECD workshop on the misuse of containerised transport for counterfeit trade. Given the current situation regarding COVID‑19, the event will be hybrid and participants can choose to attend either online or physically.
Containerised maritime transport is the backbone of globalisation, accounting for more than 70 % of the total value of world trade. Containerised maritime transport offers a range of logistical and technological solutions that benefit both consumers and businesses. Unfortunately, container transport can also be used abusively for illicit trade. Moreover, the present crisis has aggravated existing problems enabling criminals to exploit governance gaps.
The goal of this workshop is to identify potential governance gaps related to the abuse of containerised maritime transport and find ways of addressing them.
The event will be attended by experts from industry, trade and enforcement communities and will involve sessions designed to give voice to the interests of multiple stakeholders from the outset regarding how to reduce illicit trade via container ships and how to formulate effective mechanisms leveraging the OECD structure.