News
September 29, 2021 News
Observatory plenary meeting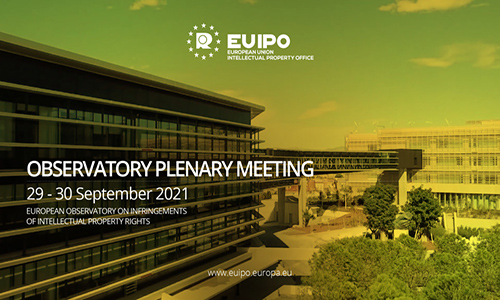 On 29 and 30 September the Observatory is holding its annual plenary meeting. Given the current COVID‑19 situation, the meeting will be a hybrid event and participants may choose to attend either online or in person.
Representatives from the EU Member States, the European Parliament and various services of the European Commission, as well as from the private sector, civil society and international organisations, are participating in this statutory stakeholder event.
The meeting provides an opportunity for the Observatory to present and discuss its ongoing work and for its stakeholders to agree on future activities and deliverables.
There will be a number of presentations and participants will be invited to share their views and experience via discussion panels.
One panel will focus on enforcement and the European multi-disciplinary platform against criminal threats (EMPACT). After this, another panel will address the issues of international cooperation and awareness and capacity building. The last panel will discuss awareness and education, focusing on consumers and education.
Specific attention will be given to the Observatory's 2022 work programme, with a review of the progress made over the last year, including contributions from stakeholders.