News
June 02, 2021 News
International IP Enforcement Summit 2021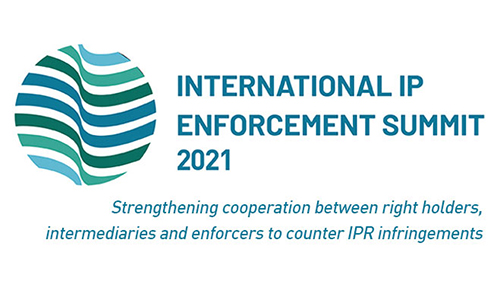 Following earlier editions in London (2014), Berlin (2017) and Paris (2019), the fourth International IP Enforcement Summit will be held online on 22 and 23 June 2021. The summit will bring together key European and international decision makers, law enforcement authorities, multinational companies and other relevant participants to discuss ways to improve the protection and enforcement of IP rights in the EU and around the globe.
The summit aims to highlight strategic and practical guidance while sharing good practices. It also aims to show how the fight against counterfeiting and piracy could contribute to a healthier society, a more sustainable environment and a stronger economy.
The event will be held online due to the current pandemic.
If you have not yet registered, please make sure to do so before 14 June. You can register on the following web page.
More information and the agenda can be found on the IP Enforcement Summit website