News
March 29, 2021 News
Update on the 2019 awareness grant beneficiaries
Camera di Commercio Umbria – IP – Play with IT (IPPI)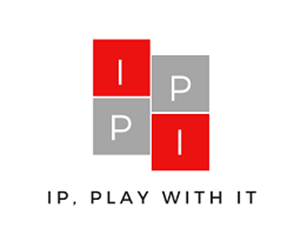 On 8 March, CC Terni, which has recently undergone statutory changes and is now known as CC Umbria, organised a training meeting with the Guardia di Finanza (Italy's Finance Corps) and the students of the classes participating in the IPPI project.
The representatives of the Guardia di Finanza first illustrated their activities in the fight against counterfeiting and piracy, for example through statistical data and other concrete examples. They then showed samples of counterfeit and seized products, explaining the concepts of blatant forgery and fake copyright.
DECO - Brain Ideas 2.0
The Brain Ideas 2.0 continues to raise students' awareness of intellectual property.
Recently, DECO organised online sessions and engaged students with the help of the Interactive Board Game and catchy presentations that get young consumers to think and reflect on the importance of respecting IP. So far, the project has reached more than 940 students over 43 sessions.
DECO is also preparing a set of online conferences in various universities to raise awareness about the importance of IP. The conferences will also focus on the need to reach children through educational activities. These activities would raise their awareness of IP and motivate them to act responsibly when dealing with IP, whether they are creating their own IP or consuming the IP belonging to others.
More information can be found on the DECOJovem website as well as the DECO and DECOJovem pages on Facebook. Everyone is encouraged to share the Brain Ideas social media campaign.
ProArt – Music Moves Hungary: Zeneguruképző (Music Guru Training) 2.0

The Music Guru Training 2.0 was launched on 17 February as the second part of a successful educating campaign ran by ProArt, which gained an impressive follower base with well over 194 000 views.
The new video series continues to raise awareness about the negative effect that copyright infringements and piracy have on artists. The video also continues to motivate youngsters to participate in the creative process. This phase of the project will feature publishers discussing the 360-degree model, managers revealing the growing importance of merchandise in the music industry, and a brand-new band, Carson Coma, reflecting on the idea of bringing back vinyl records. These exciting topics aim to address the importance of legal media consumption and the need for greater awareness of the creative processes that go into producing media products.
The program will support the ongoing Big Student Music Test, which will wrap up in May with a spectacular final event. The event will be broadcast live.