News
November 06, 2020 General
IP in Education Network Meeting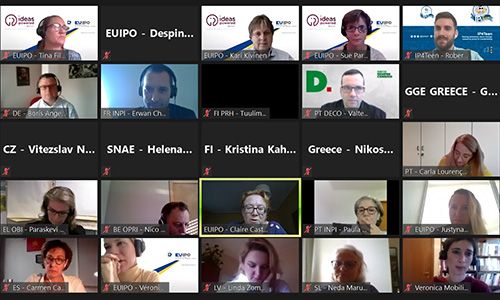 On 6 November 2020, over 80 representatives from education ministries, IP offices and other relevant bodies across the EU met virtually for the second time this year to exchange views and participate in a debate about the current and future shape of IP in education.
ThisIP in Education Network meeting comes at a particularly challenging time for EU policy makers and educators given the continued health crisis that is directly affecting the world of education. The European Commission consultation on the Digital Education Action Plan and the adaptation to online learning feature highly on the agenda, as well as the presentation of projects from Ideas Powered grants beneficiaries and bilateral cooperation agreements.
The Network will also have an opportunity to further contribute to the future of the IP in Education project, which aims to support creativity, innovation and entrepreneurship learning in schools of primary, secondary as well as tertiary education through increased IP awareness.