News
July 06, 2020 News
EU IP Pre-Diagnostic Advice (EU IPDA) Experience Exchange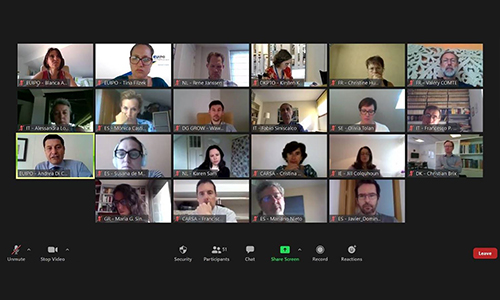 On 6 July the European Observatory on Infringements of Intellectual Property Rights together with DG Grow, holds the first experience exchange event for the experts delivering IP Pre-Diagnostic Advice (IPDA) services to small and medium-sized enterprises (SMEs) throughout the EU.
The IPDA experts provide SMEs with a service that analyses all their business assets with the aim of integrating intellectual property into their current and future business strategies. The 2019 IP SME Scoreboard highlighted that the main barrier to registration is a lack of knowledge and understanding of intellectual property rights (IPR). However, 61 % of those who do not own IPR say they would consider it if they had a better understanding of what it is and how it could benefit them. The IPDA service was created to help SMEs understand what intellectual property they currently have and how maximising their innovations can make their businesses grow.
During this experience exchange, the IPDA experts can share insights and experiences gathered during the first year of the EU IPDA pilot programme. They also deal with other topics, such as the selection of the IPDA expert, challenges and opportunities triggered by the COVID-19 outbreak, the main strengths and obstacles of the IPDA programme, as well as measuring its quality and impact.
This event demonstrates the Office's continued commitment to supporting both SMEs and the European Commission's EU IPDA programme.