News
June 10, 2020 News
2020 Status Report on IPR Infringement : Why IP Rights are important, IPR infringement and the fight against counterfeiting and piracy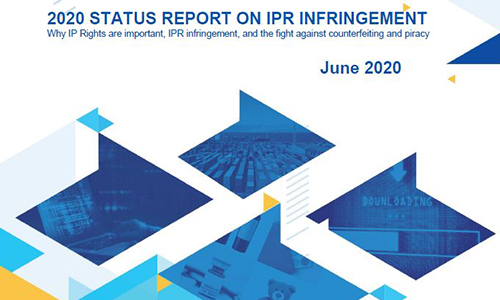 As part of the annual Spring Campaign and to mark 'World Anti-Counterfeiting Day' on June 10, the EUIPO is pleased to launch the 2020 Status Report on IPR Infringement.
The release of this report is part of a Pan-European Media Campaign in the fight against counterfeiting to be launched in all EU countries.
The economic and social damage caused by counterfeiting deprives governments of revenue and can support serious crime like drug trafficking and money laundering, according to a new report by the European Union Intellectual Property Office (EUIPO). The report estimates that governments across the EU lose up to EUR 15 billion per year in total due to the presence of counterfeit goods in the marketplace, through reduced direct and indirect taxes, as well as social security contributions that are not paid by illegal manufacturers.
Analysis by the EUIPO shows that recorded dangerous counterfeit goods were assessed as posing a serious risk to consumers. Most of the goods in question were destined for children, and were either toys, childcare items or children's clothing.
The 2020 Status Report and all documents linked to the Spring Campaign can be found here. All other Observatory publications can be found here.