News
October 05, 2018 News
Exhibition on IP for children in Slovenia
Exhibition on IP for children in Slovenia.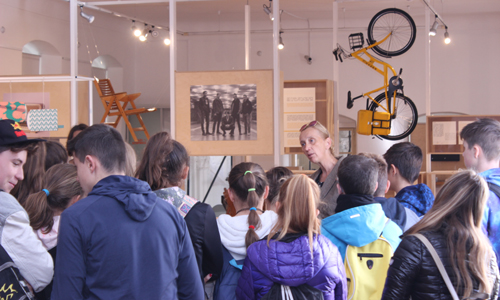 The Technical Museum of Slovenia has inaugurated the second upgrade of the exhibition In Case You Didn't Know: Intellectual Property for Everyday Use. The exhibition was organised by the ICYDK: In Case You Didn't Know project team, and is supported by the European Union Intellectual Property Office (EUIPO) through the Call for Proposals 2017.
This exhibition, which targets 13-18 year olds, includes objects within its collection evoking memories, emotions, and stories related to intellectual property. Young visitors, who come mainly from different schools in the country, can identify with the different stories and learn about the importance of and respect for the protection of intellectual property (IP). The exhibition is presented in association with the National IP office of Slovenia, and includes interactive sessions on IP specially prepared for children.
In addition the museum has created a traveling exhibition on IP for children that will be visiting different schools in Slovenia as of October. Museum guides have been specially trained on IP — focusing on innovation, creativity and entrepreneurship, in order to explain Intellectual Property in a language that young citizens can understand within the context of their day-to-day lives.