News
June 13, 2018 News
New Study on Voluntary Registration & Deposit Systems in United States and China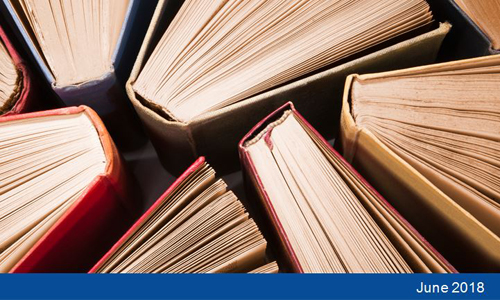 A new research study provides up-to-date information on the functioning of voluntary registration and deposit systems in the United States and China. It focuses on voluntary registration or deposit systems which supplement or support copyright protection.
The study shows that, despite being voluntary, copyright registration has proved useful in both countries across a range of contexts:
in domestic litigation, by setting up rebuttable presumptions relating to ownership and/or authorship, the date of registration (and creation) and the protected status of the subject matter;
in international litigation, by providing potentially persuasive evidence of rights;
in various rights enforcement contexts, e.g. as a precondition for litigation to protect US copyright works as well as access highly desirable legal remedies;
potentially in opposition as well as invalidation proceedings;
in several commercial scenarios, e.g. for mergers and acquisitions, outright transfers of ownership, licensing activity;
to support sector-specific innovation policies.
Each national report describes institutional features (identifying relevant public or private systems); legal features (the legal basis for the registration or deposit system; type of content registered or deposited; legal effects of doing so etc.); and technical features.
The study was conducted for the EUIPO by the Oxford Intellectual Property Research Centre.
Alongside the study on voluntary registration & deposit systems in United States and China, the EUIPO dealt with the deposit of (digital) content in two other publications. First, the European Union Intellectual Property Office (EUIPO) has looked into the feasibility and possible benefits of setting up an EU digital deposit system. The feasibility analysis of a voluntary EU digital deposit system is available here. Second, the EUIPO, in collaboration with the European Audiovisual Observatory, produced a report on deposit systems for audiovisual works, available here.
The full text of the study on voluntary registration & deposit systems in United States and China is available here. More publications are available on our website.