News
January 09, 2018 News
World Intellectual Property Report 2017: Intangible Capital in Global Value Chains
New report: Intangible Capital in Global Value Chains.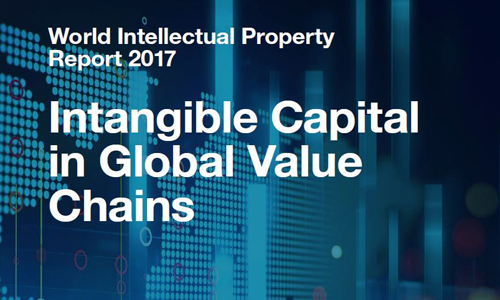 WIPO has just released its World Intellectual Property Report 2017 on 'Intangible Capital in Global Value Chains'.
It presents original estimates of the returns accruing to intangible capital in the global production of manufactured goods produced.
Among other findings, the report estimates that one third of the value of manufactured products sold around the world comes from 'intangible capital', such as branding, design and technology. This amount, some USD 5.9 trillion in 2014, shows that intangible capital contributes twice as much as buildings, machinery and other forms of tangible capital to the total of manufactured goods.
Three product groups — food products, motor vehicles and textiles — account for close to 50 percent of the total income generated by intangible capital in manufacturing global value chains.