News
November 09, 2017 News
Judges' Symposium
Judges' Symposium on 9 and 10 November 2017.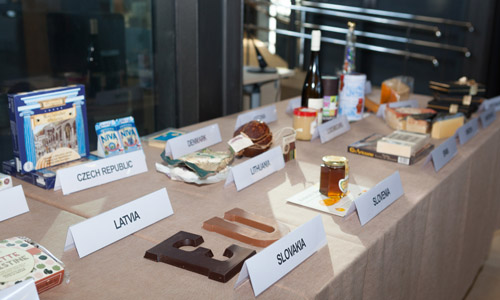 On 9 and 10 November 2017 the EUIPO will hold its next Judges' Symposium. This event has been the biannual flagship event for judges organised by the EUIPO since 1999. The one held this year will be the 10th edition.
The Symposium is a one-and-a-half-day event composed of traditional lectures covering a range of topics.
This year the symposium will cover the trade mark reform, unconventional trade marks and will reflect as to whether design law as it currently stands is satisfactory.
For the first time a session will also be dedicated to the issue of copyright through the prism of enforcement and links to illegal copyrighted content, while the last session will refer to the future of enforcement in the digital era.
A special introductory session will celebrate 20 years of the Boards of Appeal.
On this occasion, the EUIPO is honoured to host the president of chamber and a judge of the Court of Justice of the European Union, together with the president and five judges of the General Court.
Over 50 national judges, specialised in IPR matters originating from 29 legal systems, will also contribute to the success of this X Judges' Symposium.