News
September 16, 2014 News
New eLearning: Registered Community Design
In order to feed the insatiable appetite for more IP courses, the Academy announced in the OHIM Website in September 2014 a new eLearning on Community Designs available in its Learning platform (OALP).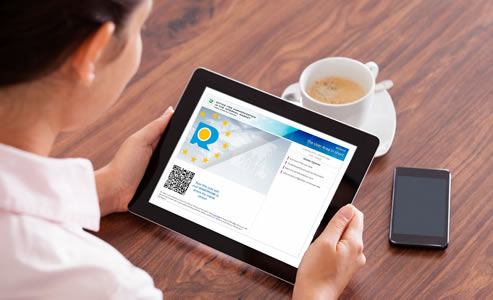 This is an eLearning tool presenting core information related to the Registered Community Designs (RCD) and analysing the peculiarities of the design system in conjunction with the scope and functioning of the Office for Harmonization in the Internal Market (OHIM).
About the online training course
The course consists of approximately 3.5 hours of interactive material divided into seven lessons as follows:
The benefits of industrial designs
What is a design right?
The requirements for a design right
Obtaining designs rights in Europe
How to register an industrial design with OHIM
Invalidity procedure
Appeal procedure
Who is concerned by this course?
The course is mainly aimed at anyone who wanting to develop their knowledge and skills on issues relating to community designs. In addition, the course provides useful information for any external stakeholder who wants to ensure that their designs are correctly protected.
Certificate and Podcasts
Upon completion of the course, the participant will receive a course completion certificate in pdf format. Additionally, podcasts for each module are available for the course and can be downloaded and used from your computer or any mobile device.
http://euipo.europa.eu/knowledge/course/view.php?id=1757
How can I access this course?
To access this course and the full catalogue of the OALP, you need to create an account (username and password) in the OHIM Website. Please find below the instructions to do it:
https://euipo.europa.eu/ohimportal/en/how-can-i-create-a-new-user-area-account
Once you have created and validated your account in the OHIM Website, you can access the OALP through the Learning Portal link, placed in the OHIM website home page:
https://euipo.europa.eu/ohimportal/en/home