The EUIPO, through the European Observatory on Infringements of Intellectual Property Rights, and the Organisation for Economic Co-operation and Development (OECD) work together to publish studies and research on global trade in counterfeit and pirated products. The latest study in this series Misuse of e-commerce for trade in counterfeits, analyses the role of e-commerce in facilitating trade in fake goods.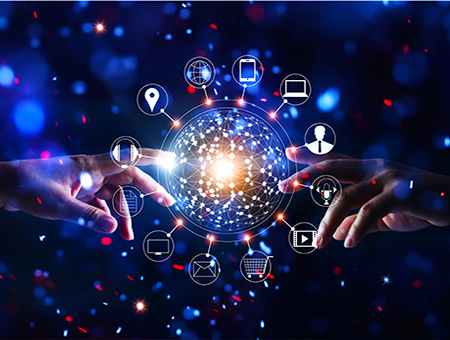 E-commerce has enhanced consumer choice, and offered businesses new, flexible ways of market access. At the same time, there is ample evidence that the online environment has also attracted bad actors, who pollute e commerce distribution channels with fakes. The EUIPO is working hand in hand with a number of e-commerce marketplaces to help tackle online infringements of intellectual property rights.
Main findings
E-commerce plays an increasingly important role in the modern economy. In 2019 the global value of e-commerce sales corresponded to 30% of GDP, with business to customer (B2C) online transactions growing more rapidly than business to business (B2B) sales. Whereas in OECD countries only 38% of individuals bought products online in 2010, almost 60% did so in 2018.
The trends towards online commerce accelerated as a result of the Covid pandemic. In 2020, while retail sales declined in most countries due to the pandemic and consequent restrictions on economic activity, online sales grew by more than 20% compared to 2019.
The Internet is a fertile ground for fraudsters who abuse the loopholes in e-commerce governance to profit from many sorts of illegal activities, including counterfeit. Analysis of various e-commerce indicators from the Eurostat, the World Bank and the United Nations Conference on Trade and Development (UNCTAD) shows that the level of e-commerce development in a country is related to the level of imports of counterfeit goods into this country.
Descriptive statistics based on 2017-2019 data on seizures of counterfeit goods imported into the EU show that over 50% of detentions are related to online transactions. However, in terms of value, detentions related to e-commerce represent only 14% of the value of seized goods.
In over 90% of cases, detentions related to e-commerce are shipped to the EU by mail/post.
The role of China as a provenance country is more pronounced in case of seizures related to e-commerce that in seizures in general. China was a provenance country in over 75% of cases of seizures of counterfeit goods imported into the EU with a link to e-commerce transactions.
Use of e-commerce solutions differs depending on the type of counterfeit products. The propensity for fakes in e-commerce transactions is the highest in case of perfumery and cosmetics, pharmaceutical products and optical products (glasses) where over 70% of seizure cases at the EU borders were related to Internet sale.
Resources

Full report

Show

Executive summary

Show

Press release

Show