Creativity, innovation and entrepreneurship are at the heart of European economic, cultural and social wealth. Protecting your own work and respecting the work of others plays an increasingly important role in the professional and private lives of all citizens.
Knowledge of basic principles built around respect for one's own and others' ideas and linked with an awareness of both their value and of the existing tools, should be deeply rooted in the education of young Europeans in the 21st century, so that they can reap the financial, societal and cultural benefits of such intellectual potential.
Following the Intellectual Property and Education in Europe report, showing the need for greater coherence in intellectual property (IP) inclusion in education, the EUIPO's Observatory on Infringements of Intellectual Property Rights created the IP in Education Network, which gathers national IP offices, ministries of education and other experts in the field of education, such as teacher networks.
The Network supports the educational community, bringing IP closer to the classroom through practical, hands-on, cross-curricular initiatives and a range of resources to increase awareness of the value of IP to pupils and teachers alike. It also provides a neutral forum for everyone to exchange national case studies and share best practice.
The new Ideas Powered @ School website is one of its latest milestones: helping kids across the European Union develop their creativity and innovation skills, it offers teachers, lecturers and parents a set of modern pedagogical materials that can be used in daily teaching practice to improve knowledge of IP rights and foster creativity.
Developed in collaboration with educational experts and the IP in Education Network, the website provides an overview of intellectual property concepts and practices – such as trade marks, designs, copyright and patents – and their application in education for children aged 4 to 18.
Ideas Powered @ School is part of the EUIPO's wider IP in Education project and in line with the EU's efforts to promote the Key Competences for Lifelong Learning, a set of educational guidelines that include the knowledge, skills and attitudes needed by all for personal fulfilment and development, employability, social inclusion and active citizenship.
The project was endorsed by the Council of the European Union (Council conclusions on moving towards a vision of a European Education Area) as a valuable contribution that stimulates education to foster creativity and entrepreneurship.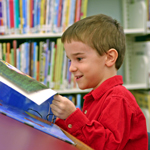 Resources for Member States to implement the Key Competences for Lifelong Learning