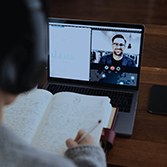 Online training sessions for enforcement authorities using IPEP
04 June 2021
Training on the tool was organised for market surveillance authorities, customs and police.
The IP Enforcement Portal team organised various training sessions for enforcement authorities using IPEP to give a better understanding of the IPEP tool and how it can help in the fight against counterfeiting.
The training was also given to market surveillance authorities, who recently joined our community, and included sessions on specific customs and police authorities.
The training follows the regular live demos for rights holders and legal representatives.
Have you missed any of our training sessions for enforcers? If your authority would like to receive these sessions, please contact us at: ipenforcementportal@euipo.europa.eu