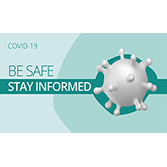 Covid-19 and signed AFAs - temporary acceptance of scanned paper forms
26 March 2020
Dear users
Due to the exceptional circumstances of Covid-19, a number of EU Customs authorities will temporarily accept the signed paper form of the AFA scanned and send to them by e-mail.
The EU Custom authorities that already have agreed to this practice are: Belgium, Bulgaria, Croatia, Cyprus, Denmark, Finland, France, Germany, Greece, Hungary, Ireland, Lithuania, Luxembourg, Malta, Netherlands, Portugal, Romania, Slovenia and Sweden. Please find the e-mail addresses under the following link.
For Spain (Sede Electrónica) and Italy (Falstaff) electronic signature is already in place.
For Czech Republic you can make use of its national system of guaranteed electronic communication.
In addition, outside the EU, the customs authorities from the United Kingdom will also adhere to this exception. For the United Kingdom the e-mail address is: approvals.ip@hmrc.gov.uk
Stay safe!