eAFA toolkit
As from 13 December 2021, all customs applications for action (AFAs) should be filed and managed electronically. AFAs can be filed and managed in IP Enforcement Portal (IPEP).
You can access IPEP through the LOG IN above, either using your IPEP credentials or using TAXUD authentication portal UUM/DS credentials (using your EORI).
Should your AFA submission country be France, you can also file an AFA based on the French Intellectual Property Code, which allows customs authorities to set up the surveillance of goods on national territory. In other words, the authorities may detain goods that have already cleared customs and that are now in free circulation.
This AFA is complementary to the one filed under Regulation (EU) 608/2013 and can be filed simultaneously, by completing this form and uploading it in the Company Information / Document Portfolio (File Category 'Other documents') so it can be included in Step1 of the AFA request as an attachment. You can find more information at the French customs webpage.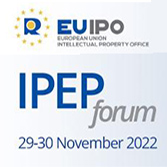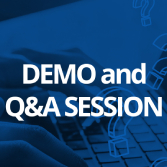 Join our next demo and Q&A session on the IP Enforcement Portal
15 September 2022
Our next live demo and Q&A session for rights holders and legal representatives will take place on 15 September at 15:00 CET. Particular focus will be given to the new setup assistant widget that will help to simplify the completion of mandatory information in IPEP for the filing of AFAs.