Protecting your own work and respecting the work of others plays an increasingly important role in the professional and private lives of all citizens in the 21st century.
Aimed at promoting entrepreneurial and innovation oriented mindsets, the IdeasPowered website includes guidance and materials to increase the creativity and digital skills that are at the heart of European economic, cultural and social wealth
Organise an IP Awareness Day at your school!
Engage students, teachers, the whole school community in actively encouraging the development of creativity, innovation and entrepreneurship while learning about intellectual property.
IdeasPowered@School has more information and many tested materials to bring IP closer to the classroom
Our recently launched IP Teaching Materials web page provides a variety of ready-to-use educational materials for teachers and students of all ages and levels, available in 23 EU languages.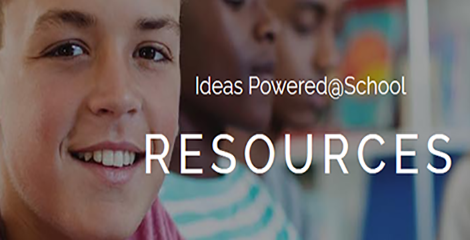 The Resources web page offers an additional database of IP resources provided by organisations from the EU Member States and beyond. The resources are available, in different languages, for primary and secondary level students.
The web page also features a practical teacher training to inspire educators to include age-appropriate intellectual property principles and concepts in their lessons.
IdeasPowered@School provides a structured outline on how to organise an IP Awareness Day for school children with appealing practical activities such as playground games or workshops led by inspiring speakers.
The material and documents listed above have all rights reserved.

The content of the websites listed above (texts, images, photographs, videos, logos, graphics, trade marks, icons, and any other audio-visual or audio items) may not be used without the prior approval of the right holders.

..More
The EUIPO Academy can also help students or academics with a range of aspects:
High quality IP teaching in universities
Research advice on masters' theses on the European Union trade mark or Community design system
Tailor-made IP training for businesses
Links to the EU trade mark and designs network
Recognised IP degrees
More information is available at EUIPO Academy.