Customs Authority Challenge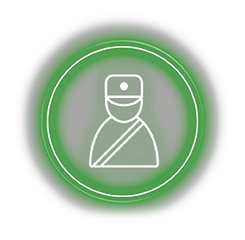 I am working to intercept counterfeit products. I look for a smarter way of doing our important job, which stops criminality by keeping fake products out of the European Union. Right now we can only check a small percentage of all goods coming in; can we increase this number or make sure that the small percentage selected successfully targets the counterfeits?
For the customs authorities, there are far more packages and shipments crossing the border than can be checked. We work hard to use our data, experience and knowledge to effectively target the shipments and packages to check and intercept them.
When a shipment arrives, we have to assess its risk; the better the assessment, the better we can target our checks.
There are many documents to handle such as customs declarations, cargo manifests, bills of lading and commercial invoices. Having great data and systems is one of the keys to efficiency. The quicker we can scan and verify shipments, containers and parcels, the better.
Providing I can match the data, I can use databases such as the EUIPO's Enforcement Database to identify potential infringements and if there are doubts I can raise a suspicious case to notify the rights holder. If I receive an application for action (AFA) from the rights holder with all the relevant product and logistics information I can be authorised to take appropriate steps, such as seizure of goods.
The Future …
Automated
Imagine if the authenticity of parcels, even entire shipments could be proven. Imagine if the documentation accompanying a shipment could be automatically scanned and verified.
Faster
What if the processes and supporting data were so reliable and trusted that they could be fast tracked through customs' checks.
Targeted
Imagine a world where unverified movements of goods became the minority and risk assessment could target counterfeit activity with a high degree of success.
Interconnected
Imagine a seamless interconnected trusted network where customs authorities, rights holders and logistics operators could share data and a common protocol for fast decision-making and actions against the counterfeiters.
Blockathon Team blockathon@euipo.europa.eu