Trade mark definition
Trade marks are signs used in trade to identify products.
Your trade mark is the symbol your customers use to pick you out. It distinguishes you from your competitors. You can protect and build upon your trade mark if you register it.
In some countries, you can also get protection even if your trade mark is not registered, as long as it is used. However, we strongly advise you to register it in order to obtain the best protection.
The only condition imposed on a registered trade mark is that it must be clearly defined; otherwise neither you nor your competitors will be certain of what it covers.
At the EUIPO you can register
*Note: The trade mark types marked with an asterisk are not separate categories under the EU trade mark Implementing Regulation. However, they are differentiated in e-Filing for practical and technical reasons.
A little bit of theory
Intellectual Property
The concept behind intellectual property (IP) is straightforward and has been with us for a long time. Wherever we go, we are surrounded by intellectual property.
Intellectual property rewards innovators and enables everyone to benefit from their achievements.
Download this map – it will help you register your rights.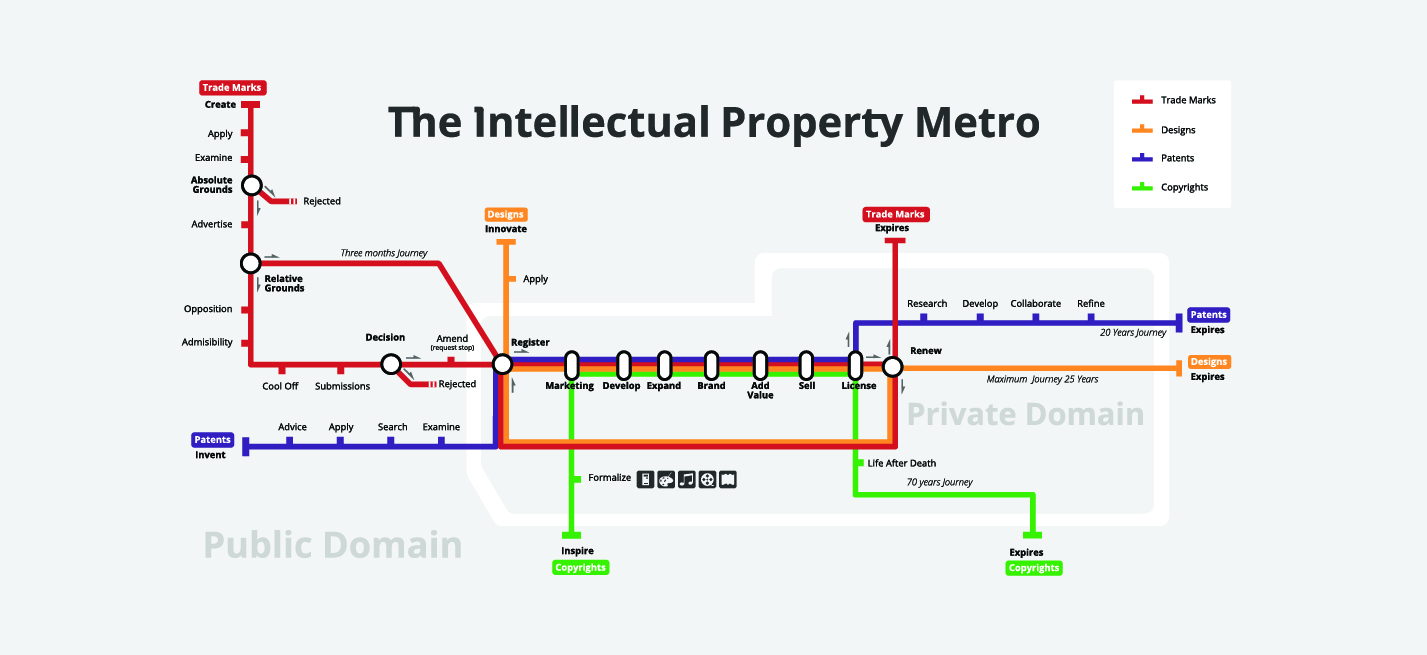 More resources on IP