EUIPO - Thai IP Office meeting
News
March 29, 2021 About the EUIPO
EUIPO - Thai IP Office meeting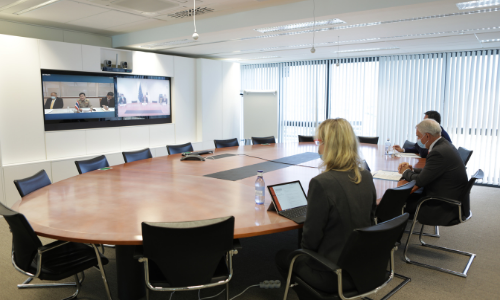 Today, 29 March 2021, the Executive Director of the EUIPO, Christian Archambeau, had a first virtual meeting withthe new Director General, Mr Vuttikrai Leewiraphan,of the Department of Intellectual Property in Thailand (DIP).
The objective of the meeting was to discuss the EUIPO-DIP ongoing cooperation activities and identify future priorities, as defined by the technical bilateral cooperation framework and the IP Key South-East Asia (SEA) and ARISE+ IPR projects.
In the introduction, Mr Archambeau expressed gratitude for all the support the DIP has given in accomplishing the EU-funded projects running in the region, in particular, the IP Key SEA which is in its 4th year of implementation, as well as for the DIP's key participation in the ARISE+ IPR activities. The DIP has also been a very active office as regards the integration of tools for the benefit of the IP community, such as TMview in 2019 and DesignView and TMclass, which are soon to come.
This EUIPO international cooperation activity falls under Strategic Driver 1 – Interconnected, Effective and Reliable IP System of the EUIPO's Strategic Plan 2020-2025. It contributes to Strategic Goal 1.1 – Matching tools and practices with users' needs with Key Initiative 3 – Enhanced engagement with global partners for the extension of common tools and practices.