IP vouchers for SMEs: second application window now open
News
March 01, 2021 About the EUIPO
IP vouchers for SMEs: second application window now open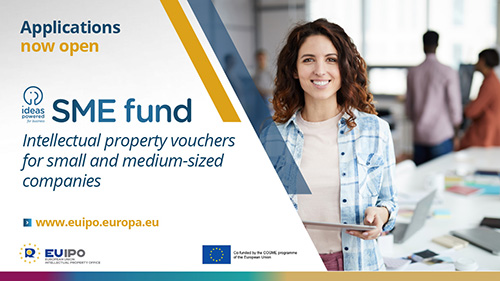 As of 1 March small and medium-sized enterprises (SMEs) based in the EU can apply for financing under the new Ideas Powered for Business SME Fund.
The new application window is open from 1 to 31 March. This is the second of five application windows running throughout 2021.
Open to all enterprises in the EU that fit the official definition of a SME, the new scheme offers financial support in the form of reimbursements for trade mark and design application and for IP pre-diagnostic services (IP Scan)*, up to a maximum amount of EUR 1 500 per business.
The financing scheme is run through the Ideas Powered for Business programme at the EUIPO, and forms part of the European Commission's IP Action Plan. It is carried out in cooperation with the national and regional intellectual property offices of the EU.
The requirements, timing and other information relevant to the scheme can already be consulted through the Ideas Powered for Business hub.
* IP pre-diagnostic services under this scheme are provided or coordinated by participating national and regional IP offices and do not constitute a legal service. Before applying, you should check the list to ensure that this service is offered in the framework of the SME fund in your Member State.