Executive Director meets Deputy Director-General, DG TRADE
News
November 13, 2020 General
Executive Director meets Deputy Director-General, DG TRADE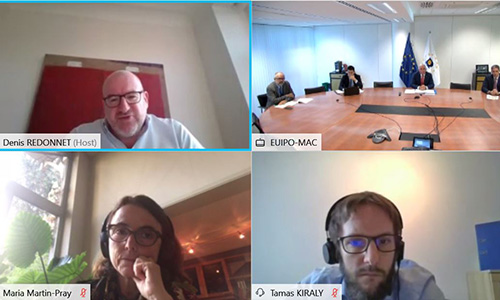 The Executive Director of the EUIPO, Christian Archambeau, has met the Deputy Director-General of DG Trade and Chief Trade Enforcement Officer, Denis Redonnet, via videolink.
It was their first meeting since Mr. Redonnet took up his post on 1 August.
The Executive Director briefed Mr. Redonnet on the EUIPO's Strategic Plan. Also discussed were the EU-funded projects for which the EUIPO is the implementing agency, and future areas of collaboration.