The EUIPO joins the #DóndeEstánEllas initiative
News
July 20, 2020 News
The EUIPO joins the #DóndeEstánEllas initiative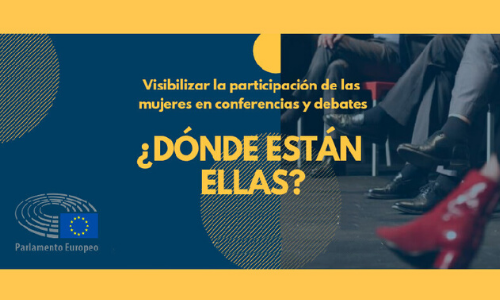 The EUIPO has adhered to the initiative #DóndeEstánEllas, which aims to promote and increase the presence of women in the public space, especially as speakers at debates, events and conferences on European affairs.
#DóndeEstánEllas (#WhereAreThey, in English) is an initiative launched by the European Parliament Office in Spain in 2018. Since then, more than 110 organisations, including public institutions, Universities, think tanks, companies and media outlets, have joined the initiative.
The EUIPO has officially joined the project by signing a manifest containing the main goals of the initiative:
Avoid 'all-male' panels of experts and ensure the participation of women whenever possible.
Make visible and celebrate the role and contribution of women to the progress of the EU in its different fields.
Foster the creation of networks of female experts to facilitate their visibility.
The signatories are also committed to count how many female experts have taken part as speakers in their events every year, with the aim to progressively improve the number. The participation of women as speakers in conferences and debates has increased from 39% in 2018 to 48% in 2019 among the participating organisations.
With this initiative, the EUIPO continues to support its commitment to gender equality and equal opportunities, which is reflected in the Office's staff policies as well as on the activities held every 8th of March and the regular awareness-raising campaigns on women and IP.