EU-funded projects: plant variety system in the Dominican Republic
News
July 17, 2020 News
EU-funded projects: plant variety system in the Dominican Republic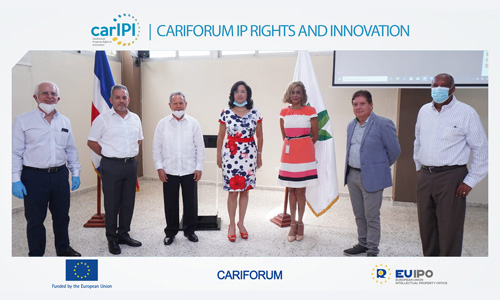 The Dominican Republic, supported by the EU-funded CarIPI project for which the EUIPO is the implementing agency, has launched a new Plant Variety Registry (PVR) system.
The system is geared toward improving the national plant and seed phytosanitary systems, as well as varieties and typologies of plants developed in different production areas of the country.
The initiative will be implemented through the Office of Plant Variety Registration and Protection of Breeders' Rights (OREVADO) of the Ministry of Agriculture, and is intended to boost capacity to process new varieties of plants.
The Dominican Republic is now in a position to receive, process and register applications for varieties of plants and seeds at the national and international level, through the PVR at the OREVADO offices.
The PVR system is in compliance with provisions of the International Union for the Protection of Varieties of Plants (UPOV), the national legislation, and other international organizations. The Dominican Republic is the first Caribbean country to have implemented a national PRV system which is also fully aligned with international standards.
More information on CarIPI can be found here.