European Commission First VP Timmermans visits EUIPO
News
October 18, 2019 About the EUIPO
European Commission First VP Timmermans visits EUIPO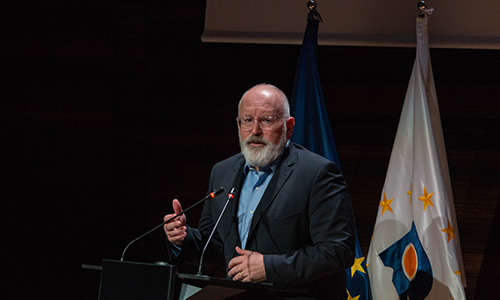 The First Vice-President of the European Commission, Frans Timmermans, visited the EUIPO on Friday, 18 October 2019.
During his visit, Vice-President Timmermans met the EUIPO's Executive Director Christian Archambeau, and addressed EUIPO staff. He then spoke at a conference on Europe held in the EUIPO's premises, which was also attended by the President of the Valencian Autonomous Community Ximo Puig, the Mayor of Alicante Luis Barcala and other regional political figures.
The Vice President's agenda for the day includes a trip to the Vega Baja region of Alicante Province and its capital Orihuela, heavily damaged by the torrential rain which struck the area on 3-4 September 2019.