Alicante News December 2017
News
January 03, 2018 General
Alicante News December 2017
The latest edition is out now.
The aim of Alicante News is to provide up-to-date information on EUIPO-related matters, as well as on other general IP issues, to the users of the EU trade mark and design registration systems.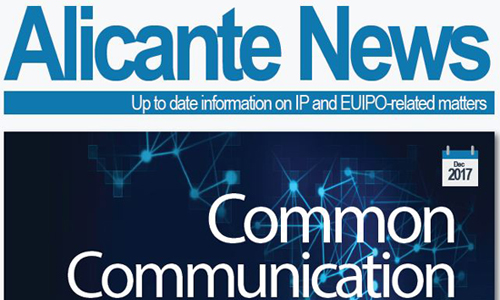 In this issue:
Common Communication on the representation of new types of trade marks
Japan joins Designview
From 1 January 2018, EUTM applications and renewals by fax not accepted
EUIPO User Satisfaction Survey launches in January
IP Case Law Conference – save the date!