How can I file an invalidity/revocation application for an EU trade mark?
You need to be logged in to your User Area to submit an invalidity/revocation request. Go to our eSearch plus search engine and enter the name of the trade mark you would like to invalidate/revoke.
In the search results, click on the name of the relevant trade mark or on the '+info' link. You will be shown the detail view of the trade mark, which displays all available information on that particular file.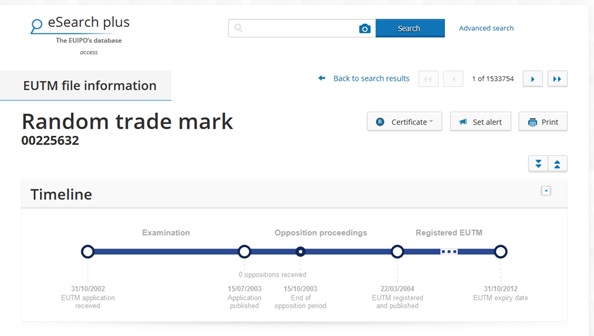 If you want to invalidate/revoke a trade mark, go to the 'Actions and communications' section. Click on the 'Cancellation' option.

You will be shown a pop-up window.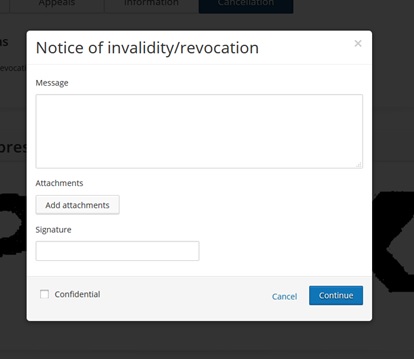 Write a message (optional) and add the relevant attachment(s).
Please remember to sign the attachment(s)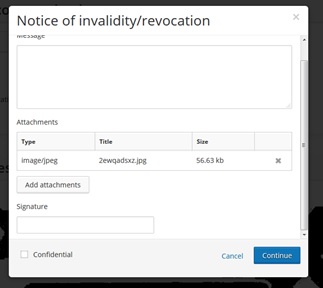 You will then be shown a PDF containing the information you have entered. You can review this information, make any necessary modifications and/or save the PDF to your computer. Click on 'Confirm' to submit.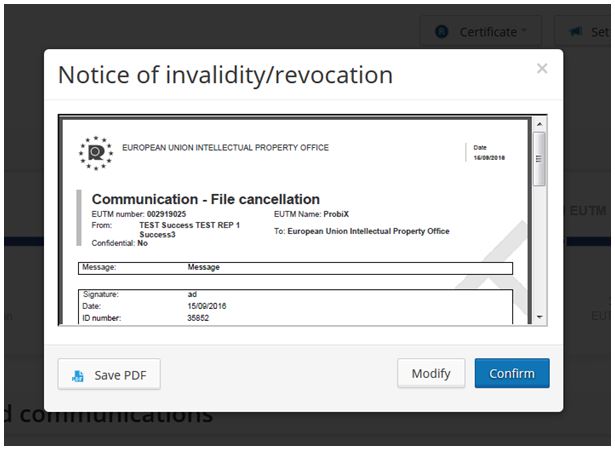 You can find more frequently asked questions on other aspects of the web in our Help Centre.