Design definition
Design protection is an important business asset for companies of all sizes, not just bigger ones.
EUIPO's research shows that small and medium enterprises (SMEs) which own designs have 17% higher revenue per employee than SMEs that do not own any intellectual property rights.
Designs are well defined in the European Union:
'The appearance of the whole or a part of a product resulting from the features of, in particular, the lines, contours, colours, shape, texture and/or materials of the product itself and/or its ornamentation'.
Examples of designs
Almost any industrial or handicraft item can be eligible for design protection (except for computer programs)
A little bit of theory
Intellectual Property
The concept behind intellectual property (IP) is straightforward and has been with us for a long time. Wherever we go, we are surrounded by intellectual property.
Mere thoughts and ideas do not qualify; intellectual property defines and protects human innovations and creations
Trade marks signal the origin of products to consumers
Designs specify how products look
Copyright relates to artistic creations, such as books, music, paintings, sculptures and films
Patents protect technical inventions in all fields of technology
Intellectual property rewards innovators and enables everyone to benefit from their achievements.
The Intellectual Property Metro: designers often re-create ideas to make something new, useful and unique. Download this map – it will help you register your rights.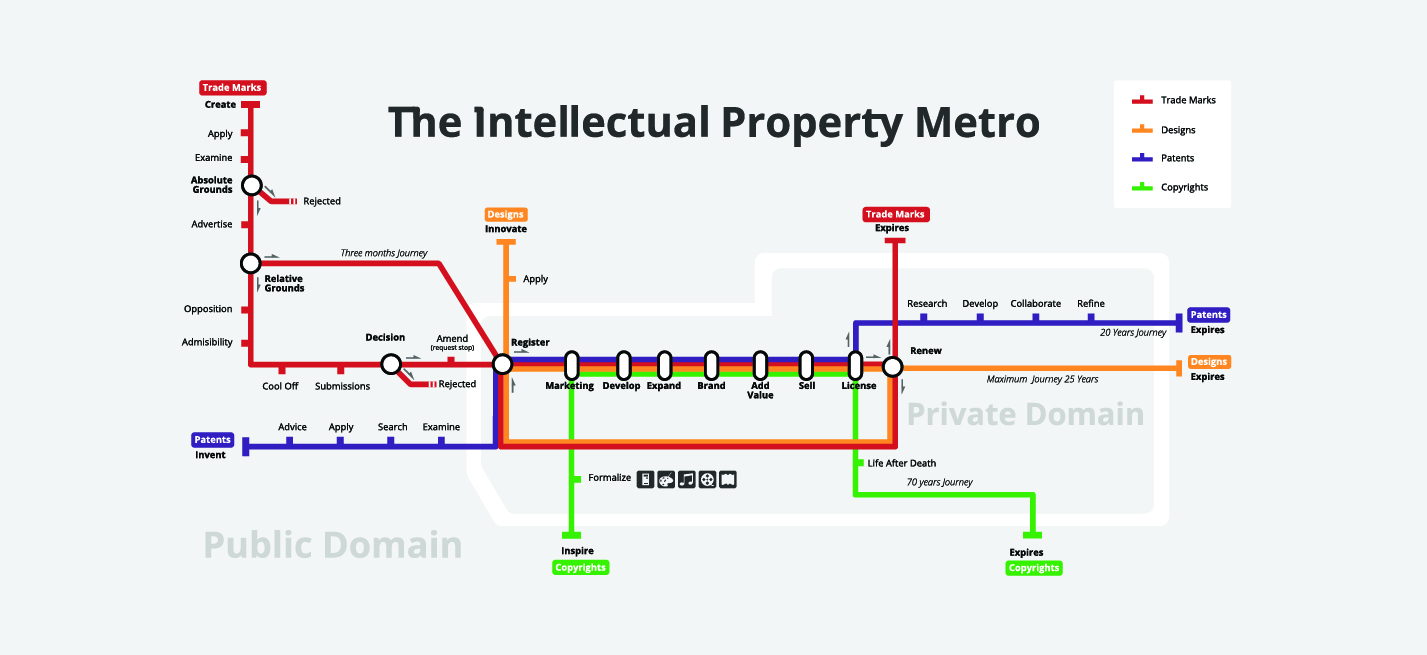 More resources on IP