Strategic Plan 2020
The Strategic Plan 2020 sets out EUIPO's leadership vision for the next five years.
Our vision for 2020: User-driven European Intellectual Property Network.
This strategic plan builds on the achievements of the Strategic Plan 2011-2015. Since the strategic goals and the vision of the previous plan remain fundamentally valid the current plan represents an evolution of what has already been achieved, rather than a radical change of direction.
In order to achieve EUIPO's vision, the guiding principles of team work, enhancing the service level given to users, improving awareness, and networking will be converted into the following strategic goals:
Improve operational effectiveness;
Enhance access to the IP system and IP knowledge;
Build network convergence with a global impact.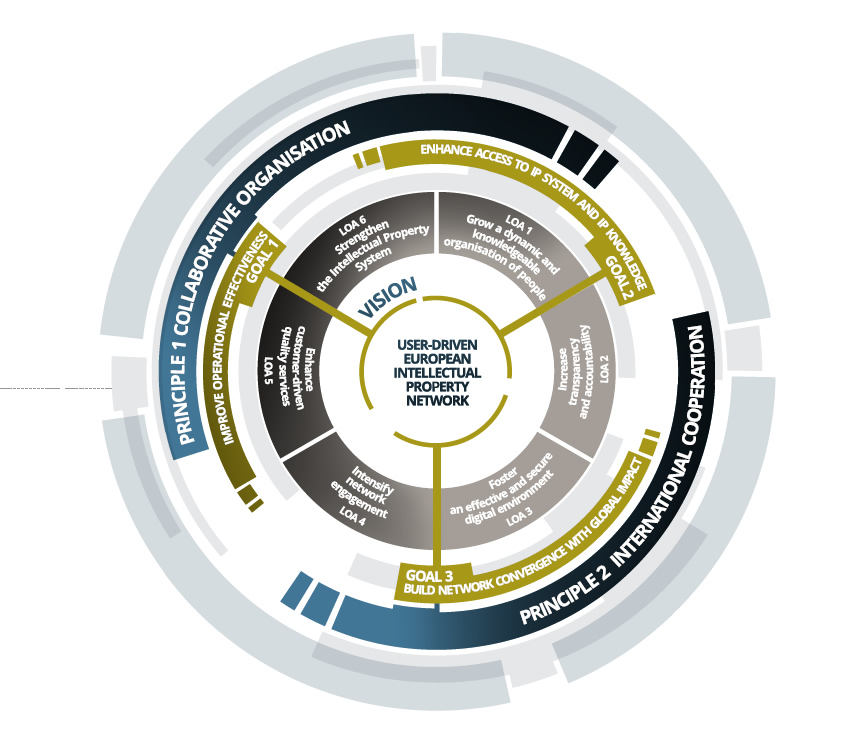 * Click on the image to make it larger
Structure of the Strategic Plan
The Strategic plan is divided into six lines of action:
Line of Action 1 aims at building a dynamic and knowledgeable organisation that acts in a transparent and accountable manner (Line of Action 2).
As we live in an increasingly digital world with all its opportunities and threats, this must be supported by an effective and secure digital environment (Line of Action 3) in terms of infrastructure and transformational power.
Since the IP market is interconnected and interdependent a strong network engagement (Line of Action 4) with other players is essential. This must be coupled with the provision of high quality services that are customer driven (Line of Action 5).
Taken together all these elements support the wider interpretation of our institutional mandate implicit in the Office's new name and expanded role, at the heart of which is the vision of strengthening the intellectual property system (Line of Action 6).
The projects in brief
Each line of action comes to life through specific projects that frame the actions of the Strategic Plan in terms of benefits, time and investment. The table below gives basic information about the projects the Office plans to undertake. Click on the arrows on the right-hand side of your screen for more information
Designing the Strategic Plan 2020
The Strategic Plan is created with advice and input from a wide range of sources — staff, users, and IP offices from inside and outside the European Union and it is approved by the Management Board of EUIPO.
The current plan underwent two public consultations: the first consultation ran from 23 January to 23 February 2015, when the guiding principles and outline of the Strategic Plan were presented. The second consultation was launched in the wake of the publication of Regulation (EU) 2015/2424 and ran from 2 February to 15 March 2016.
A public consultation was also launched on the European Cooperation projects, which ran from Tuesday 9 February to Tuesday 22 March 2016.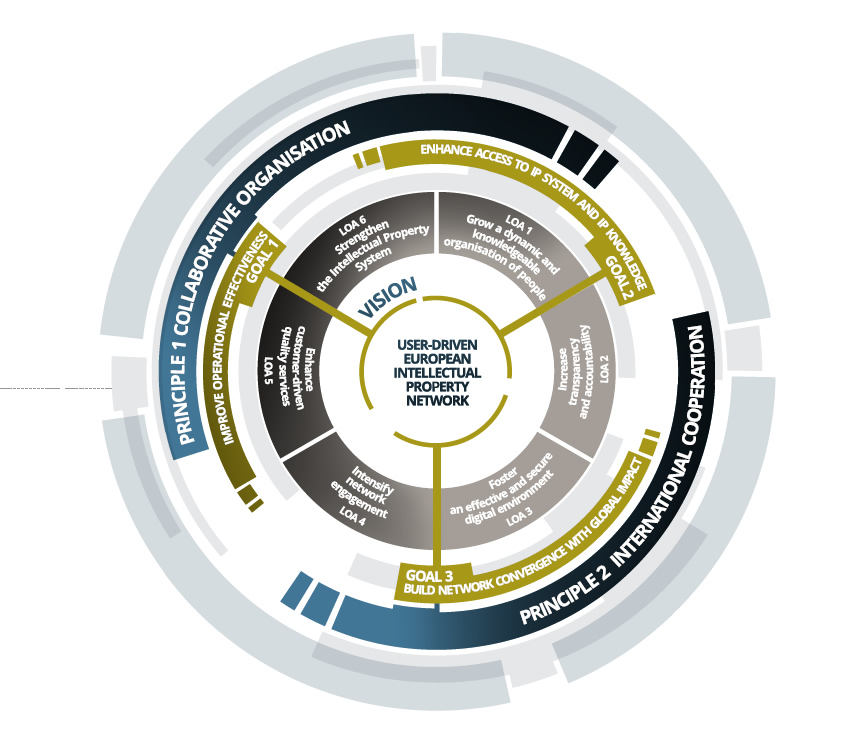 Page last updated 07-06-2017