SME Fund
Power your business with the SME Fund

The SME Fund has now closed.
We are currently working on the new SME Fund for 2022.

Sign up for more information
The EUIPO collects your personal data for the sole purpose of sending the Newsletter and extract statistics. Your data will be deleted from our files when you unsubscribe.
See our privacy statement for further information.
Sign up for updates and more information
Thank you!
Benefits


Each SME can be reimbursed up to a maximum of €1,500.
75% reimbursement on IP pre-diagnostic services (IP Scan)
Service 1
Intellectual property (IP) experts will help you identify the value of your intellectual property assets. This can help you learn how to shape your IP business strategy now - and in the future.
50% reimbursement on trade mark and design basic application fees
Service 2
Once you have decided which intellectual property rights you would like to protect at national, regional and EU level, you can get 50% off your basic application fees.
Under this scheme IP pre-diagnostic services are provided or coordinated by participating national and regional IP offices and do not constitute a legal service. Before applying, you should check this list to ensure the service is offered within the framework of the SME Fund in your Member State. Similar services may be provided in other national and regional IP offices outside the SME Fund.
IP pre-diagnostic services are key to building an SME's IP strategy. Intellectual property experts examine the SME's business model, products or services and growth plans and help the SME formulate an appropriate IP strategy.
The pre-diagnostic service covers all intellectual property rights (patents, trade marks, designs, utility models, plant varieties, geographical indications) as well as those that are unregistered/unregistrable (e.g. trade secrets) and company names, domain names, etc.

After receiving a positive grant decision the SME has 30 days in which to apply and pay for the IP pre-diagnostic service via their national IP office (if available in that Member State).

Once the IP pre-diagnostic service has been paid for, the SME can request reimbursement using the link available in the grant decision.

The IP pre-diagnostic service will be provided by an expert (assigned by the national office), who will arrange interviews to learn more about the SME from a business and IP perspective.

After the assessment, the expert will provide a report on the IP rights of the SME and propose recommendations on how to manage and protect those IP rights in the future.

The time required to perform the IP pre-diagnostic service will vary depending on the SME and may take several weeks to several months.
You can apply for a 50% reimbursement on trade mark and/or design basic application fees. The level of protection you choose (national, regional or EU) will depend on your business strategy and your growth plans. If you're unsure about what protection to apply for, or at which territorial level, an IP pre-diagnostic service (IP Scan, Service 1) could help you make the right choice.
When to apply?
The SME Fund is aimed at small and medium-sized enterprises based in the 27 EU Member States. If your enterprise fits the official EU definition of an SME, you can apply for support for the services described above during one of the six phases (windows) in 2021: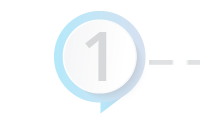 WINDOW 1
11 January 2021
- 31 January 2021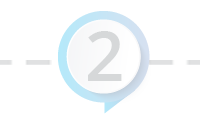 WINDOW 2
1 March 2021
- 31 March 2021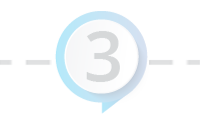 WINDOW 3
1 May 2021
- 31 May 2021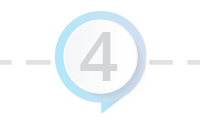 WINDOW 4
1 July 2021
- 31 July 2021
WINDOW 5
1 Sept. 2021
- 30 Sept. 2021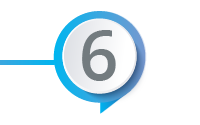 WINDOW 6
1 Oct. 2021
- 31 Oct. 2021
Only applications submitted within each of the six windows will be considered. You can apply for Service 1, Service 2 or a combination of both. Only one application can be made within each window and only one application per service is allowed. If you request a service in one window, you can still apply for another service in a subsequent window. The maximum reimbursement is limited to €1,500 per applicant, irrespective of how many applications are made. Grants are awarded on a 'first come, first served' basis.
How to apply?
Follow our step-by-step guide, and the links provided for more information. If you need more information, please see the FAQ section below.
Follow our checklist to check your SME status and determine whether or not you're eligible to apply.
Checklist for applicants
Before applying, please make sure you can answer "yes" to all the following questions:
Yes No

Is your company an established small and medium enterprise, based in the European Union?
Have you read the call for proposals before filling in the application form?
Do you know your company's bank details and have a bank statement (sample) with the following details: company name as account holder; IBAN number (examples); and BIC/SWIFT code?
Do you have your company's VAT certificate or national registration number certificat?
Do you know what service/s you plan to apply for (Service 1/Service 2 or both) as outlined in the call for proposals?
Do you know what IP rights (trade marks and/or designs) you plan to apply for (Service 2)
Do you fully understand that you cannot request these services if you have already received national or EU funding for the same services or part thereof?
Submit your application and all supporting documentation to the SME Fund. You will receive an email acknowledging receipt of your application. NOTE: You can only apply for the SME Fund during the five designated windows in 2021.
After you apply
If successful, you'll receive a grant decision signed by the EUIPO. Keep it safe – you will need it later! Unsuccessful applicants will be informed of the decision and the reasons for refusal.
On notification of a positive decision, you have 30 days to:
Apply for an IP pre-diagnostic service. IP pre-diagnostic services are available via the national offices offering this service.
Apply and pay for your trade mark and/or design. Applications for the registration of trade marks and designs can be made at the national intellectual property offices (national level), in the Benelux Office of Intellectual Property (covering Belgium, The Netherlands and Luxembourg; regional level), or with us at the EUIPO (covering all the Member States of the EU).
Finally, once you've paid for the required services, submit your request for reimbursement using the link given in the grant decision. You will receive an email acknowledging receipt of your request.
Payment will be made within one month, subject to the approval of the information and documentation submitted. Beneficiaries will be notified by email accordingly
Do you have any further questions? - FAQS ▶