Press releases
Find our latest and archived press releases covering EUIPO's major milestones and achievements.
Last release - 19 October 2021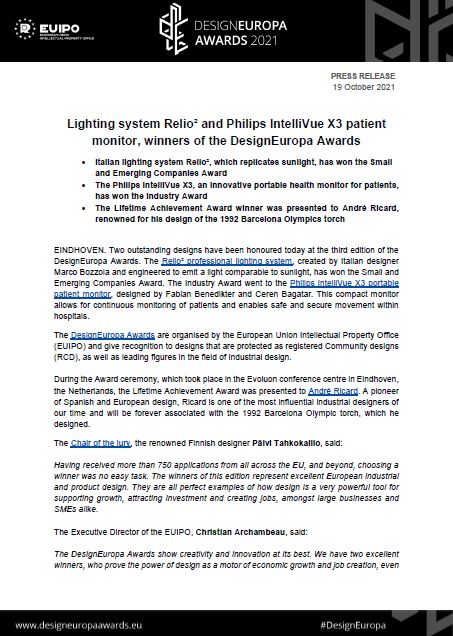 Lighting system Relio² and Philips IntelliVue X3 patient monitor, winners of the DesignEuropa Awards
Two outstanding designs have been honoured today at the third edition of the DesignEuropa Awards. During the Award ceremony, which took place in the Evoluon conference centre in Eindhoven, the Netherlands, the Lifetime Achievement Award was presented to André Ricard.
Download PDF
Previous releases
2021
2020
2019
2018
2017
2016
2015
2014
2013
2012
2011
Page last updated 30-06-2017