New EU trade mark filing form
News
July 20, 2022 Website
New EU trade mark filing form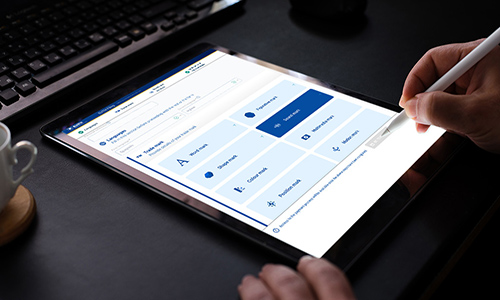 On 1 August 2022 the EUIPO will launch a new electronic form for EU trade marks (EUTMs) that will make filing applications more user-friendly and efficient.
This is another step towards enhancing our website's user experience, taking into consideration the input received from our users.
The new online form is more intuitive, easier to use and has new features, including:
customization options allowing you to tailor your filing experience;
a new design with full guidance and contextual help;
faster goods and services management;
enhanced security.
The new form employs an improved IT architecture that will pave the way for a smooth transition to the new website and User Area, planned as part of the modernised EUIPO online platform project.
Over the past months, 25 users in a pilot test have been able to file their EU trade marks using this new filing system. Their feedback was positive, and the suggestions that they provided have been incorporated to improve the final product.
Now you too have the chance to be an early adopter and start using the new form.
Switch to the new form
and give us feedback!
You can provide your views through the feedback option that appears as soon as you have filed your application.
The new form is part of the EUIPO's digital transformation programme which will drive IP innovation to the next level, notably the modernisation of the EUIPO's online platform, with a view to improving its robustness and empowering users on their digital IP journey.
The Office plans to completely replace the existing
5-Step Form and Advanced Form
with this new form
by the end of November 2022.