EUIPO and EURADA sign a collaboration agreement
News
July 21, 2021 General
EUIPO and EURADA sign a collaboration agreement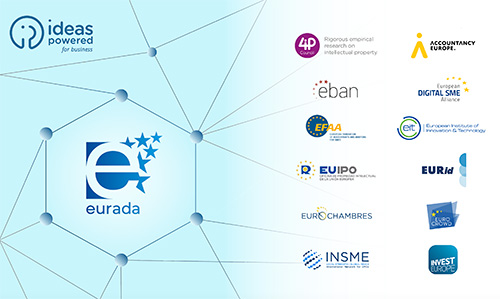 The EUIPO and the European Association of Development Agencies (EURADA) have signed a collaboration agreement to encourage activities and promote services that support small businesses.
The agreement covers activities such as training in intellectual property, knowledge sharing, participation in events and awareness raising.
This collaboration is part of the EUIPO's push to support EU businesses in developing their IP strategies and protecting their IP rights in the context of the Ideas Powered for Business initiative. This initiative, which is hosted in the EUIPO site, provides tailored guidance to companies, vouchers for IP registration , as well as dispute resolution services.
EUIPO & EURADA
The EUIPO is the European agency responsible for managing the EU trade mark and the registered Community design which are valid in all EU Member States.
EURADA facilitates cooperation among regional economic development practitioners and represents development agencies before the European Union institutions.