Webinar: European Digital SME Alliance & EUIPO
News
September 21, 2020 Learning
Webinar: European Digital SME Alliance & EUIPO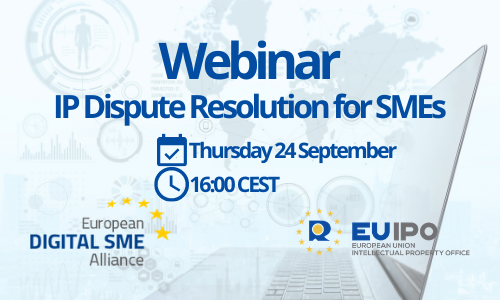 On 24 September, the European Digital SME Alliance is hosting a webinar with the EUIPO, intended to help SMEs and startups with IP-related dispute resolution.
The webinar focuses on the Effective Dispute Resolution (EDR) mechanisms available through the EUIPO's Ideas Powered for Business hub, which can help SMEs and startups find an alternative to complex litigation proceedings.
Registration for the webinar, which is organised by the European Digital SME Alliance, and features the participation of EUIPO EDR experts, can be accessed here. The webinar starts at 16.00 CEST.