Strategic Plan 2025 launched
News
July 01, 2020 About the EUIPO
Strategic Plan 2025 launched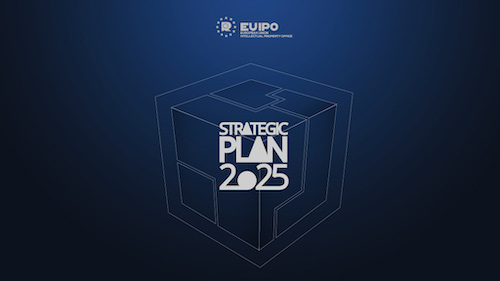 The EUIPO begins its next strategic cycle with the launch of its Strategic Plan 2025 on 1 July 2020.
After two rounds of consultation with stakeholders, the Strategic Plan was adopted by the Office's Management Board in 2019, and begins its implementation period today.
The Strategic Plan 2025 consists of projects and activities grouped under three strategic drivers, linked to an overarching vision of 'delivering IP value for businesses and citizens in Europe.'
The first strategic driver centres on the Office's cooperation activities both in the EU and globally, and includes both the improvement of existing tools and services and the development of new ones. It also encompasses support for IP enforcement throughout the EU.
The second driver focuses on providing advanced customer-centric services by leveraging new technologies and working methods to increase the quality of the Office's existing products and services.
The third driver includes the integration of state of the art digital technologies like Artificial Intelligence, machine learning and blockchain into the Office's activities, to increase its innovative capacity.
In addition, in response to the COVID-19 crisis and in the framework of the EU's actions to combat it, the EUIPO has today launched the Ideas Powered for Business hub, which is aimed at SMEs. The hub contains a number of services for smaller businesses, including information on trade marks and designs and e-learning.
The hub is also the access point to free personalized intellectual property support, which, depending on the case, can include a new IP pro-bono scheme, which matches firms with legal experts or an effective dispute resolution service.
The Ideas Powered for Business hub is a first delivery of the SME Programme, a key project under the Strategic Plan 2025, which aims to assist small and medium enterprises to get the most out of their IP.